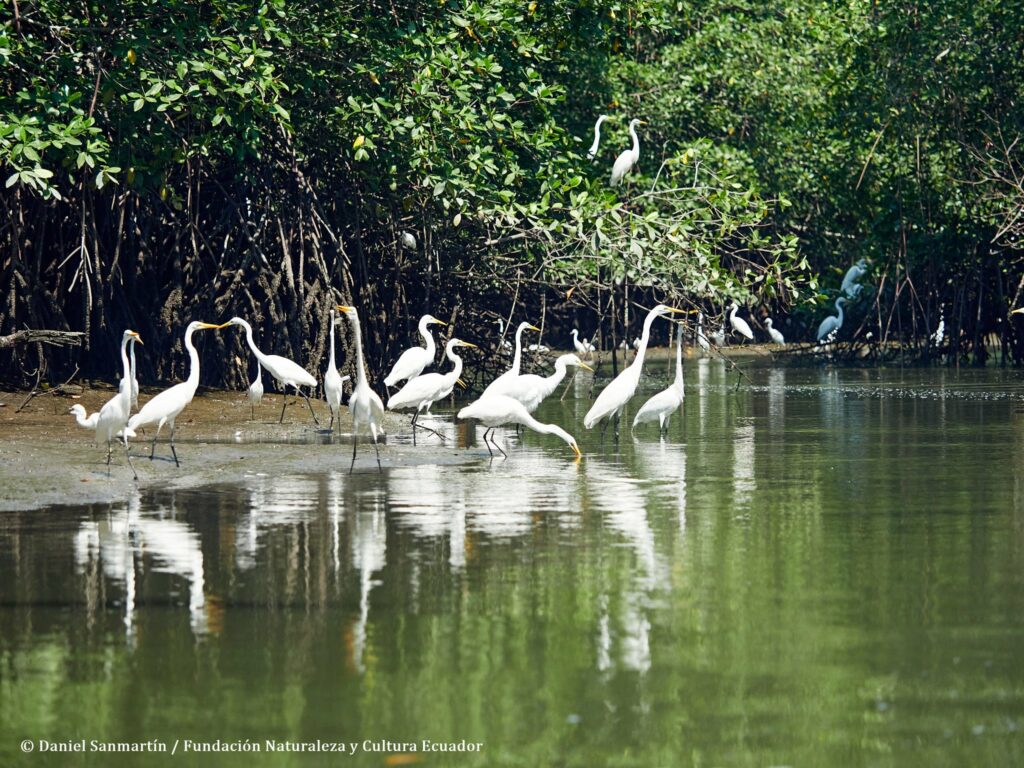 The Andes Amazon Fund celebrates the creation of the Municipal Conservation and Sustainable Use Area of Arenillas, finalized on December 8th, 2022. Located on the Southern coast of Ecuador in the El Oro province, this new conservation area encompasses 37,489 acres (15,171 hectares) of dry forest and mangroves, protecting water sources for thousands, and habitats for dozens of threatened species.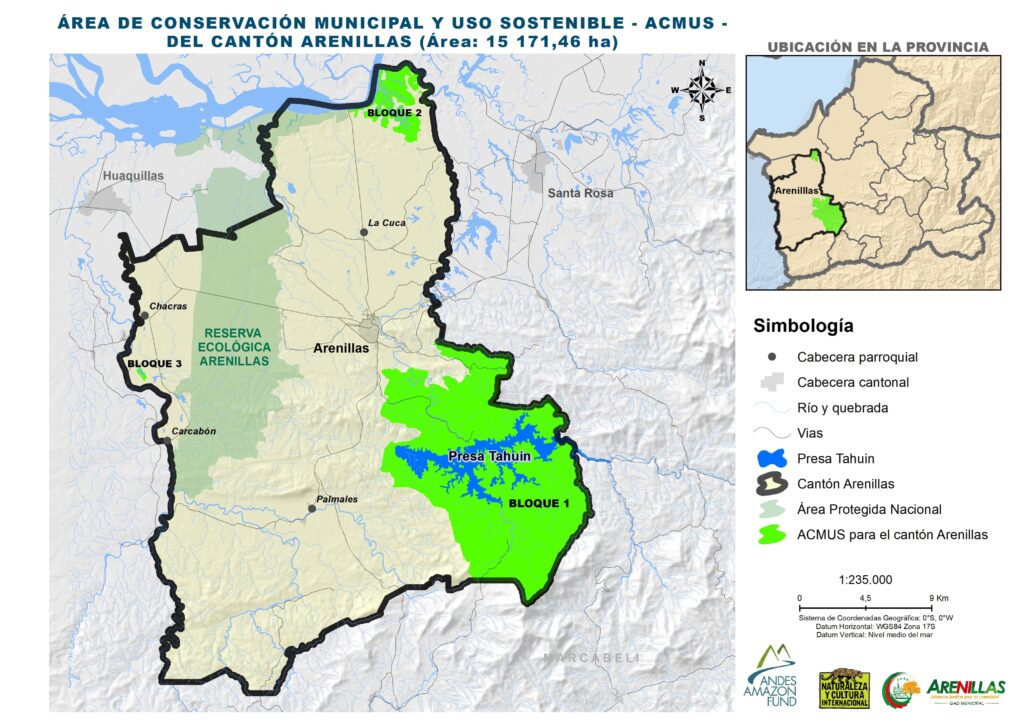 Conservation in Three Parts
The new Municipal Conservation Area is divided into three blocks or sectors. The first comprises 35,311 acres (14,290 hectares) and includes the Tahuin reservoir which stores drinking water for the cities of Arenillas and Huaquillas (55,000 total inhabitants) and provides water for irrigation. This block also protects acres of dry forest, one of the most threatened ecosystems in Ecuador. In addition to storing large amounts of potable water, dry forests host a great diversity of plants and animals.
The second block, located near the coast, will protect the remnants of mangroves which span 2,128 acres (862 hectares). Hundreds of people depend on these mangroves for the subsistence collection of mollusks and crabs. The mangroves also function as a natural protective barrier to the swells affecting coastal populations.
The third block protects the Balsal Lagoon. Local communities plan to use this 45-acre (18-hectare) natural lagoon and wetland for ecotourism and sustainable development projects.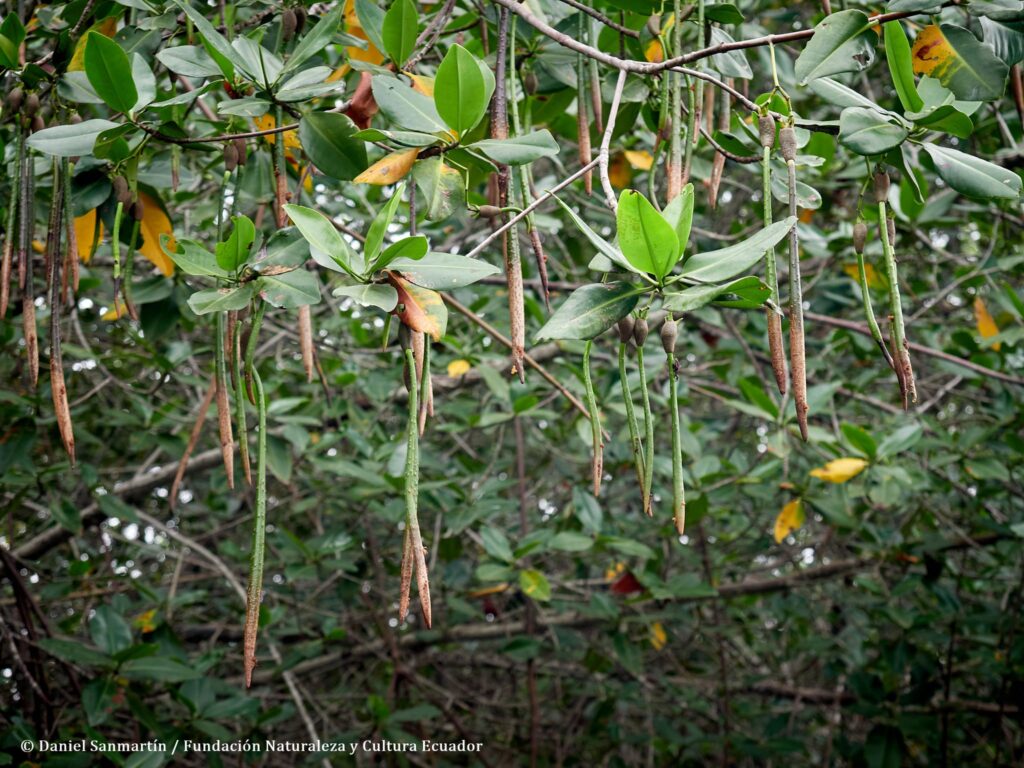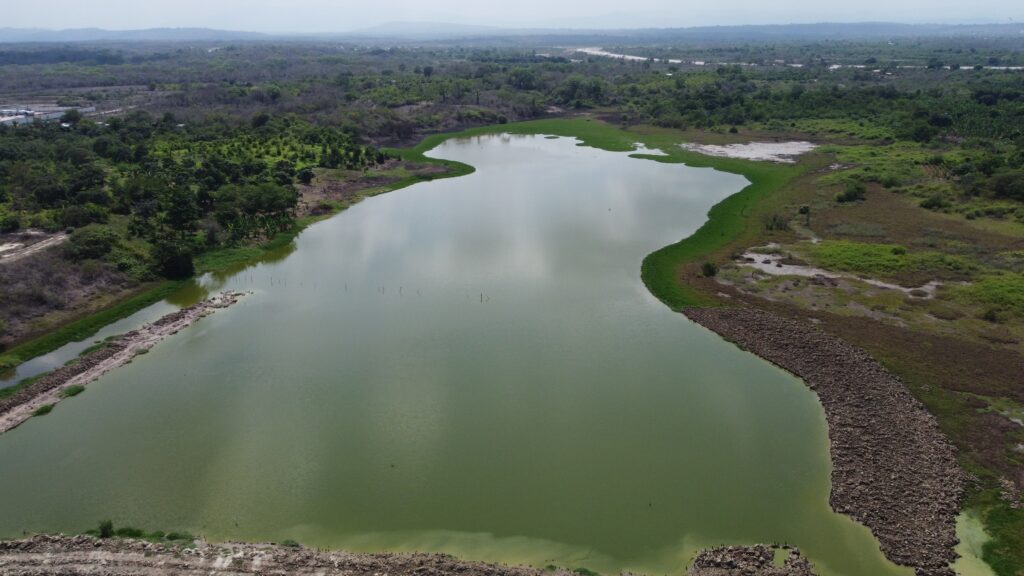 Preserving Biodiversity in Arenillas
The Arenillas Municipal Conservation Area contains 156 species of birds, with multiple in danger of extinction, such as the grey-cheeked parakeet and the slaty becard. It is also home to 14 mammal species and seven types of reptiles. The area is an ideal habitat for threatened flora, such as the guayacán, ceibo, palo santo, laurel, guachapeli, and fernan sanchez trees.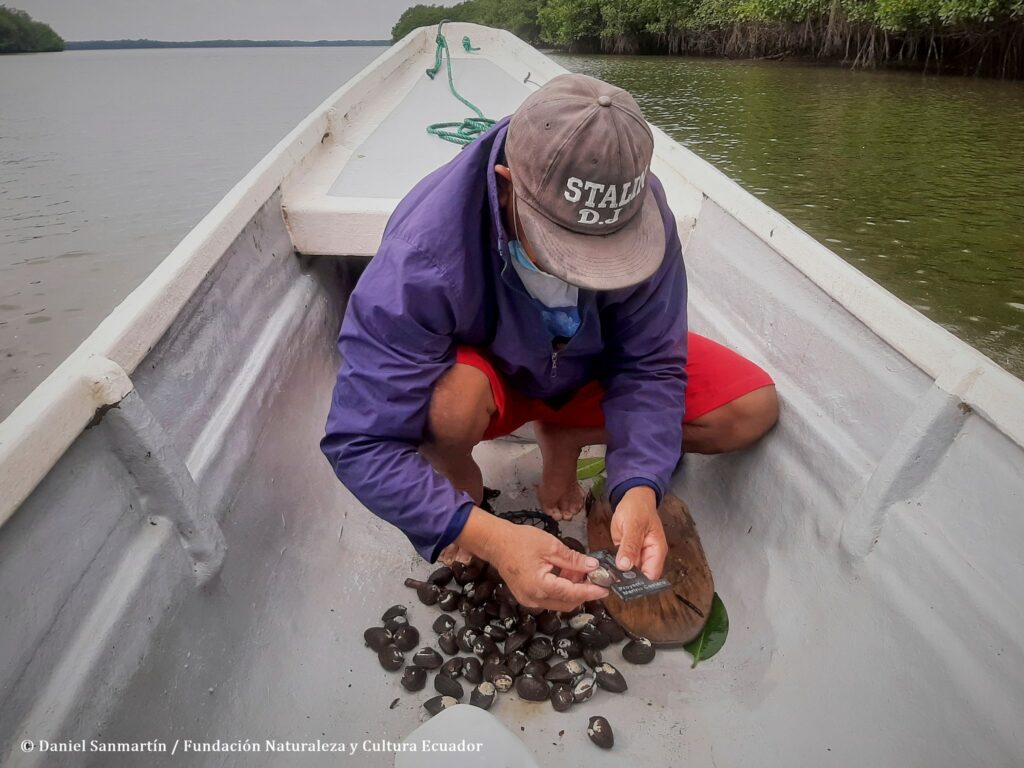 Conservation Benefits Local Communities
The Conservation Area will directly or indirectly benefit over 85,000 people in the cantons of Arenillas and Huaquillas. The dry forests, lagoons, and mangroves provide ecosystem services such as drinking water and offer economic development opportunities for local communities.
The canton of Arenillas plans to work with local communities on sustainable development initiatives like ecotourism while reducing the direct threats to the zone, such as deforestation, illegal hunting, and urban expansion.
Luis López of the NGO Nature and Culture International says he has seen an increasing urgency among local communities to protect their natural resources, especially water sources.
"It is an ideal moment to support and join the citizen movement to conserve and protect," says Lopez.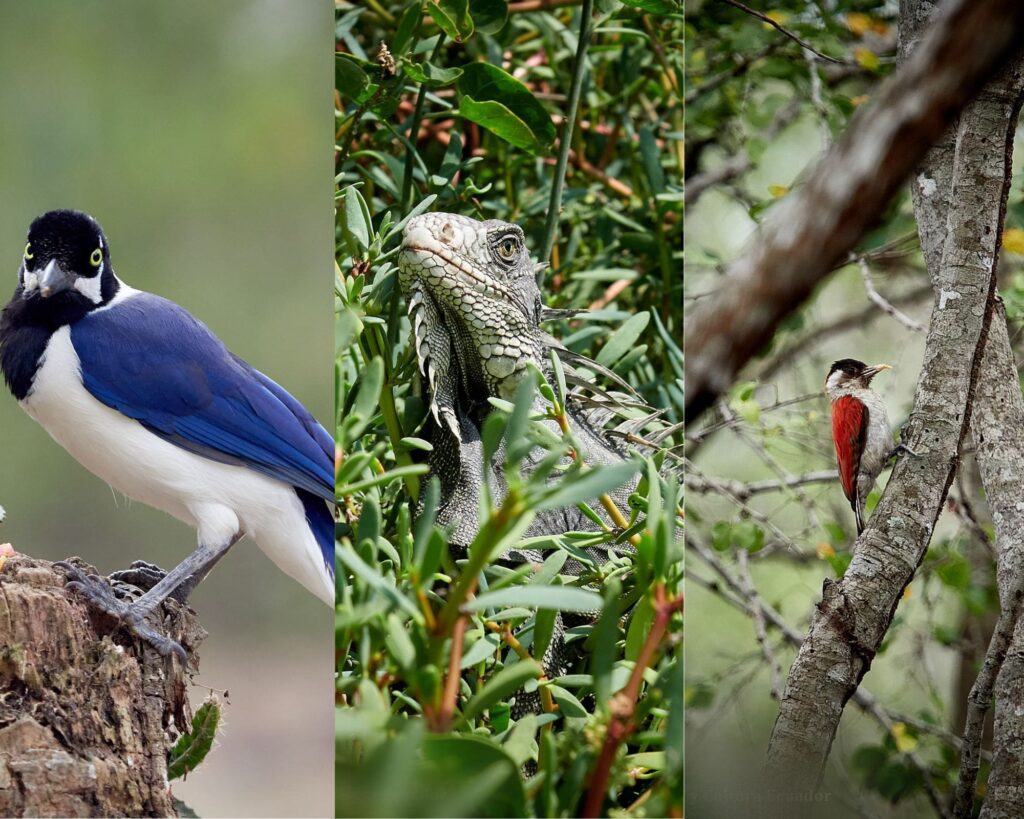 Acknowledgments
The establishment of the Municipal Conservation and Sustainable Use Area of Arenillas is the result of collaboration between the Municipal Government of Arenillas and our partners at Nature and Culture International.
MAKE AN IMPACT
Learn how we can make an impact in our world together. Donate or get involved by subscribing to our email list: