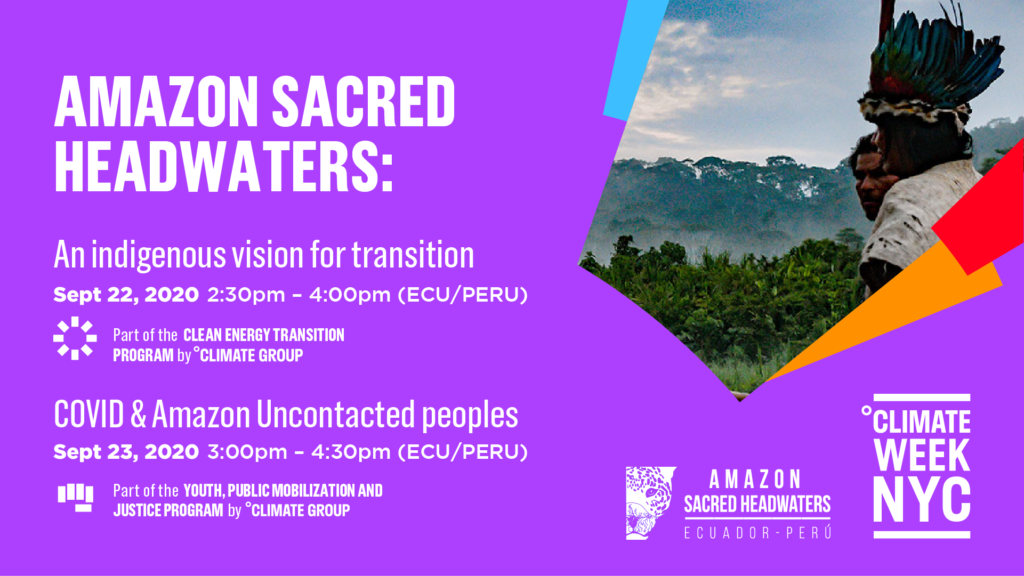 The Amazon Sacred Headwaters Initiative (ASHI) was created in 2017 by indigenous organizations and allies from Ecuador and Peru in a strategic alliance with COICA, Amazon Watch, Stand Earth, the Pachamama Foundation, and the Pachamama Alliance. ASHI's main goal is to build a shared vision among indigenous peoples and different stakeholders towards establishing a bi-national protected region – off-limits to industrial scale resource extraction, and governed in accordance with traditional indigenous principles of cooperation and harmony that foster a mutually enhancing human-Earth relationship.
Spanning more than 74 million acres (30 million hectares) of largely intact tropical rainforest in Ecuador and Peru, the Sacred Headwaters region boasts the highest concentration of biodiversity in all of the Amazon and in the world. It is home to 500k Indigenous peoples from more than 20 nationalities. However, it also contains nearly 5 billion barrels of oil. New oil development will fragment this vast roadless area and be a gateway to trigger a no return point of deforestation and degradation.
Hosted by the Amazon Sacred Headwaters Initiative (ASHI), join us to learn from a group of Indigenous and environmental leaders, the opportunities that the ASHI brings to the Amazon Basin. By identifying the scope, nature, goals, and priorities of this Indigenous-led vision of the Amazon, the aim is to create a bottom-up model that can be replicated in the Amazon Basin.