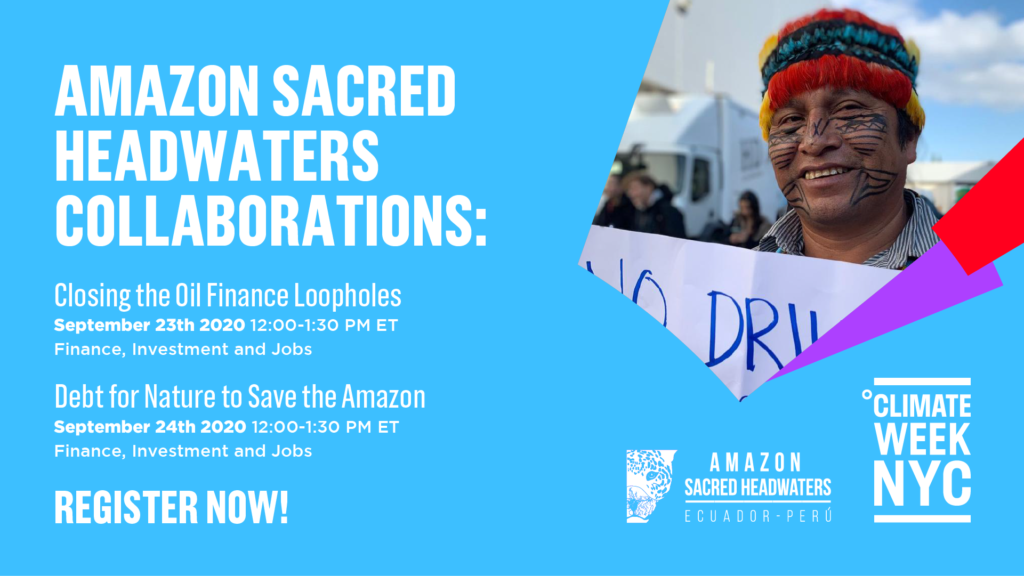 A new report released on August 12th. by North America-based environmental organizations Stand.earth and Amazon Watch details how European banks are financing the trade of controversial oil from the Amazon Sacred Headwaters region in Ecuador to international destinations in the U.S. such as California. The report also examines how these banks are actively complicit in the impacts of the oil industry on the Amazon rainforest — including oil spills, harm to Indigenous peoples, and climate destruction — despite making previous climate and human rights commitments.
Hosted by Stand.earth, join us to learn from our experts, how research can become the first step to shift corporate behaviour. By identifying the exact size, scope and nature of the problem we're working to change, and pinpointing a company's potential to change its behaviour in a way that would have significant impacts on forest protection or climate pollution.
In this case, our groundbreaking report reveals how since 2009, European banks and other private financial institutions have provided trade financing for approximately 155 million barrels of oil from Ecuador to refineries in the U.S. for a total of $10 billion USD. More than 40 percent of those exports go to refineries in California alone. This oil contained approximately 66 million metric tons of CO2, equivalent to the annual emissions from 17 coal-fired power plants.