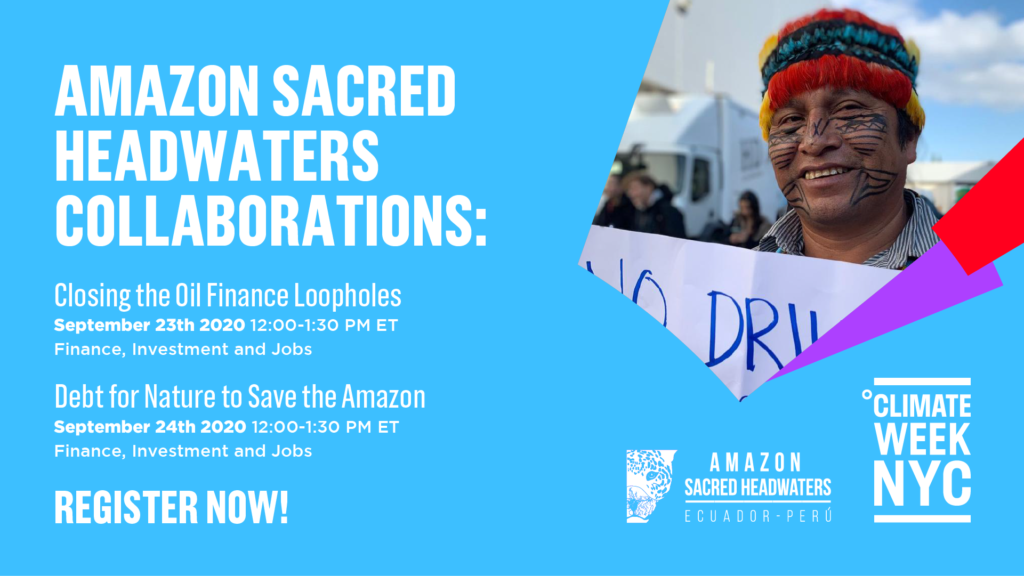 The pandemic crisis has caused a global contraction of economic activity, deepening the debt crisis already afflicting many countries, and causing severe adverse impacts for hundreds of millions of people around the world.
In the Amazonian region many countries are under pressure to address the crisis and to service their rising debt obligations by accelerating the extraction of fossil fuels, timber and other commodities. This, in turn, is increasing pressures on the Amazon as home to an enormous cultural diversity and to the most biologically diverse ecosystem on the planet.
The Amazon itself may be close to a tipping point in which deforestation, climate change, fire and other factors are destabilizing the system, with potential to contribute to the cascade of other feedback and tipping points.
In response to the current crisis, there are growing international calls for a suspension or cancellation of debt repayments along with efforts to strengthen public health outcomes, address social and economic inequality, and tackle the climate and ecological crisis as part of an effort to "build back better".
Actions to relieve the debt crisis provide opportunities to advance multiple goals together through debt cancellation, and new forms of financial support, coupled with debt-for-nature and debt-for-climate swaps.
This panel will explore issues arising from the current international crisis, the particular challenges facing the Amazon region, and the potential for solutions that address interests of its people and safeguard the Amazon's contribution to the health and wellbeing of the Earth and its climate.
Moderator: Tzeporah Berman, Stand.earth International Program Director
Speaker
Ulrich Volz, Director of the Centre for Sustainable Finance at SOAS, University of London: Current International Context/Contexto Internacional Actual
Domingo Peas, Confederation of Indigenous Nationalities of the Ecuadorian Amazon-CONFENIAE-Amazon Sacred Headwaters Coordinator: The Amazonia context from the Sacred Headwaters/Contexto de la Amazonia desde las Cuencas Sagradas
Carlos Larrea, profesor Universidad Andina Simón Bolívar-Ecuador: A proposal from the Amazonia to the planet/Una propuesta desde la Amazonia para el planeta
Romina Picolotti, President of the Center for Human Rights and Environment & Climate Change Senior Advisor at the Institute for Governance and Sustainable Development: The debt-for-climate approach/El enfoque de la deuda por el clima
Eric LeCompte, Executive Director Jubilee USA Network: TBD
Kevin Gallaher-Professor, Boston University Pardee School of Global Studies; Director, Boston University Global Development Policy Center: Next Steps/Siguientes Pasos