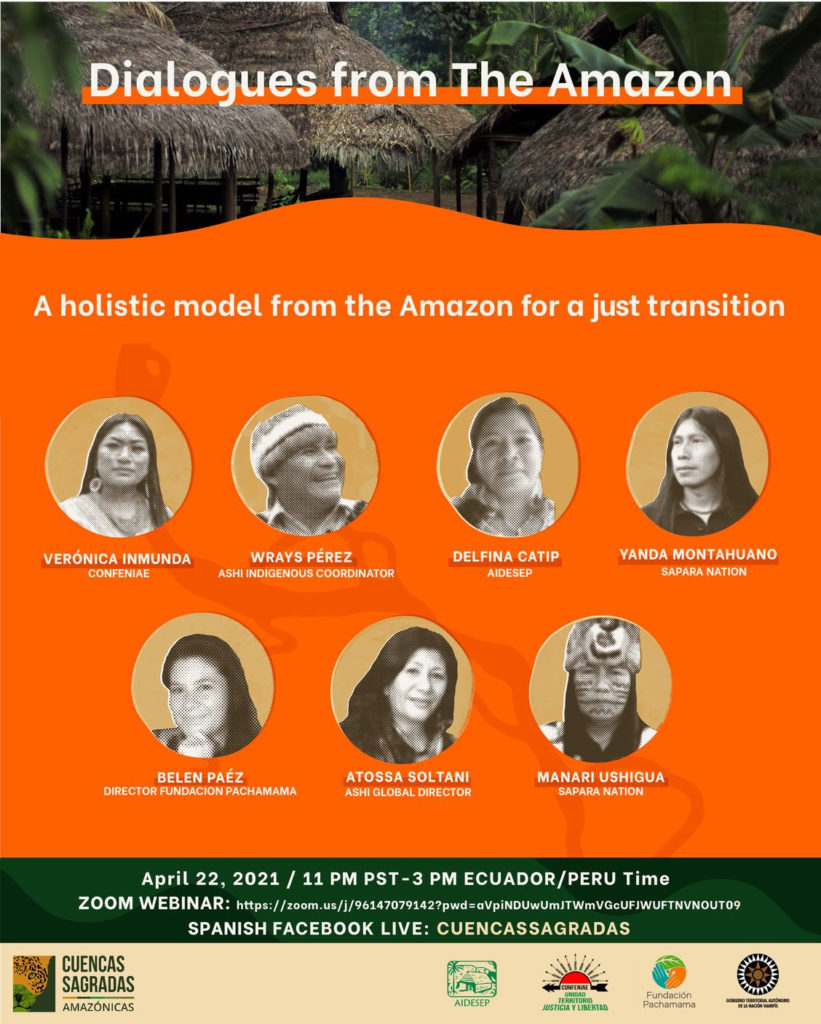 In this event, indigenous leaders and coordinating team from the #AmazonSacredHeadwatersInitiative will participate and share their vision and proposals for the world.
The main themes of the presentation includes solutions proposed for the future of the Amazon, the fight against extractive industries, and important cases for protecting the collective rights of indigenous peoples and nationalities in the Sacred Headwaters of the Amazon.
☞ WATCH LIVE in spanish through our Facebook Live fanpage.
ZOOM: https://zoom.us/j/96147079142?pwd=aVpiNDUwUmJTWmVGcUFJWUFTNVNOUT09
FACEBOOK: https://www.facebook.com/cuencassagradas
☞ The event includes English-Spanish interpretation in our zoom webinar.