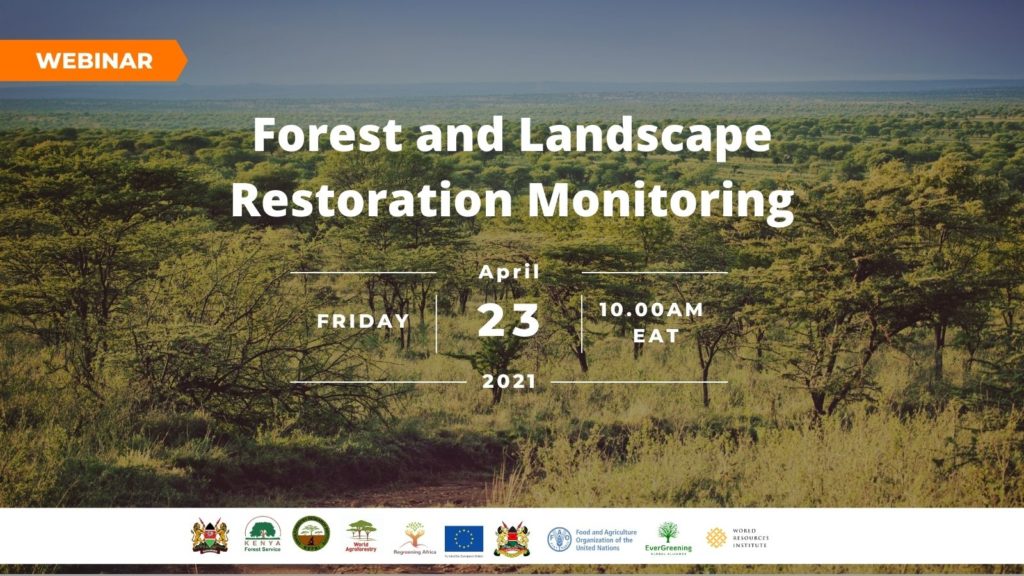 Goal: To develop a shared vision for coordinated and integrated Forest Landscape Restoration monitoring and reporting framework and mechanisms for Kenya.
We will showcase existing national environment and Forest Landscape Restoration (FLR) monitoring frameworks, identify some monitoring platforms and processes to contribute to the national FLR progress reporting as well as identify lessons learned, gaps and the way forward for FLR monitoring in Kenya.
Keynote speakers
Prof Hamadi Boga: Principal Secretary – State Department for Crop Development and Agricultural Research
Chris Kiptoo: Principal Secretary – Ministry of Environment and Forestry
Other speakers include representatives from the Kenya Forest Service (KFS), Kenya Forestry Research Institute (KEFRI), Kenya Water Towers Agency (KWTA), Council of Governors (CoG), the Food and Agriculture Organization of the United Nations (FAO), World Agroforestry (CIFOR-ICRAF), Global EverGreening Alliance (GEA) and World Resources Institute (WRI).