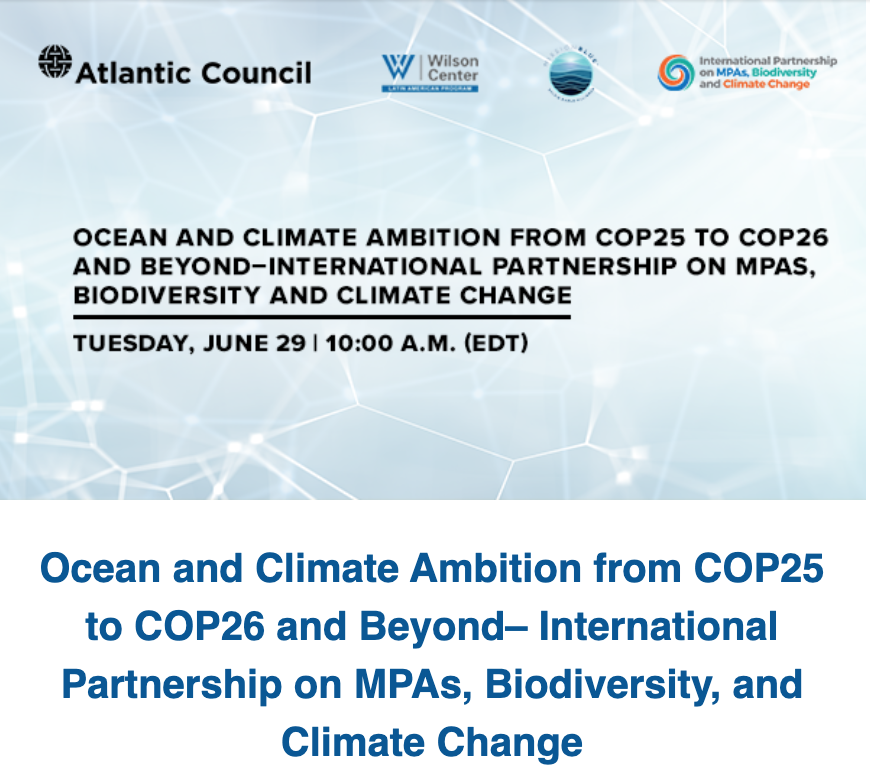 Message from the organizer:
Registration required prior to event.
"As the Earth's temperature rises, climate change and ocean acidification are affecting species, ecosystems, and people around the world. Greenhouse gas reduction targets are critical to protecting the ocean. In addition, nature-based solutions like marine protected areas (MPAs) are widely recognized as an effective, nature-based solution for climate change mitigation and conserving biodiversity. Global collaboration is key to achieving climate benefits provided by MPAs.
What is the role of MPAs and MPA networks as nature-based solutions for biodiversity conservation and climate change mitigation, adaptation, and resilience? How are countries from the northern and southern hemispheres working together to solve one of the world's most pressing issues?"