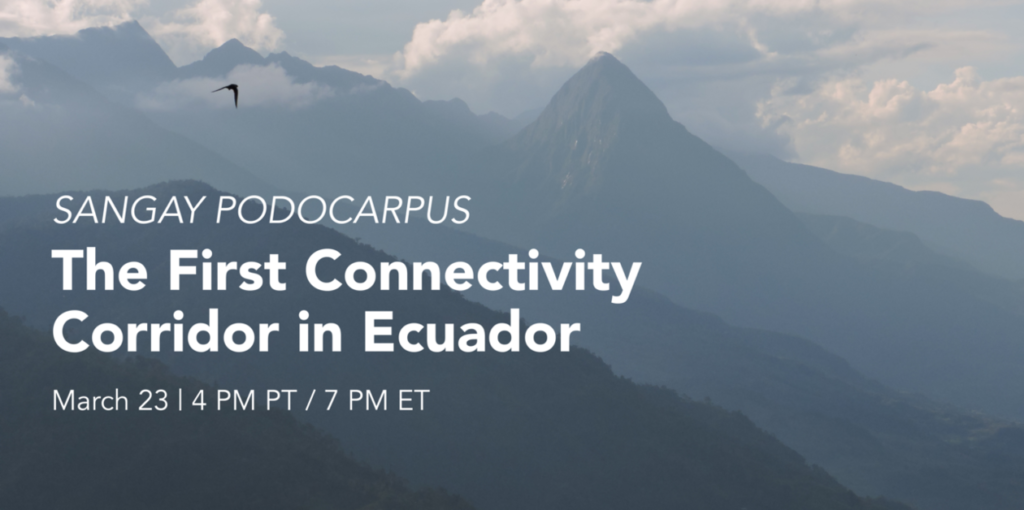 On Tuesday, March 23, join Nature and Culture for a discussion about Sangay Podocarpus, the first connectivity corridor created in Ecuador and one of the few of its kind in the world!
Spanning more than 1.4 million acres of precious ecosystems, Sangay Podocarpus protects one of the most biodiverse places on our planet, the Tropical Andes.
As we virtually explore Sangay Podocarpus, Nature and Culture conservationist Fabian Rodas will share the story behind the declaration and just what makes this vast and beautiful landscape so special.