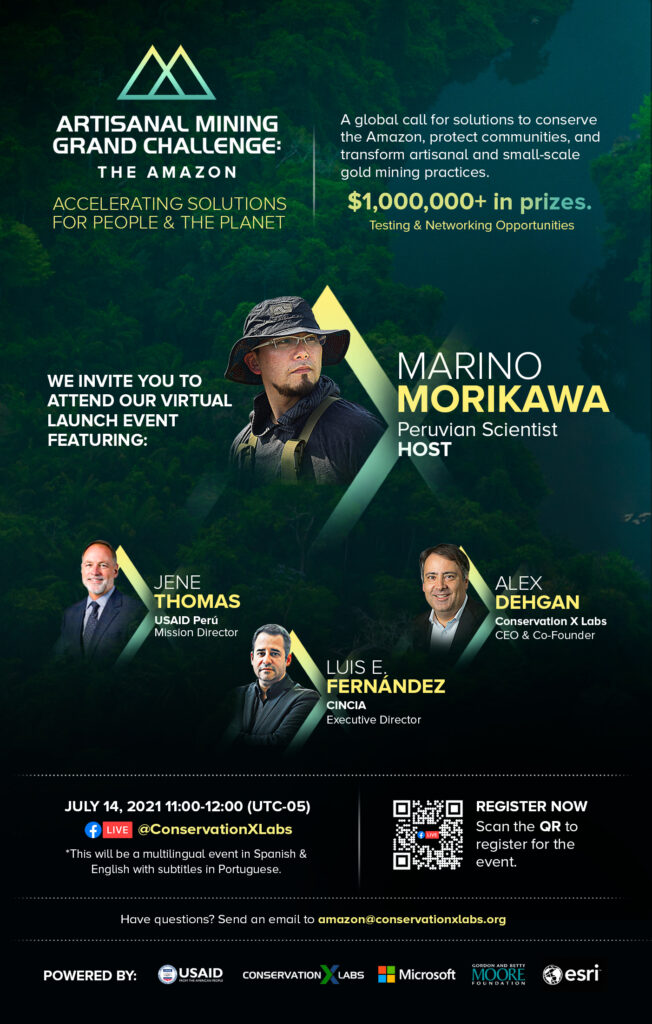 Join us for the launch of the Artisanal Mining Grand Challenge: The Amazon.
In partnership with USAID, we will be awarding $1M USD in prizes for innovations that will transform artisanal and small-scale gold mining in the Amazon region.
This will be a multilingual event in Spanish & English.
Acompáñanos para el lanzamiento del Gran Reto de la Minería Artesanal: La Amazonía.
Otorgaremos $ 1M USD en premios a innovaciones que transformarán la minería de oro artesanal y de pequeña escala en la región amazónica.
El evento será en español e inglés.
¡Pronto daremos a conocer más detalles!