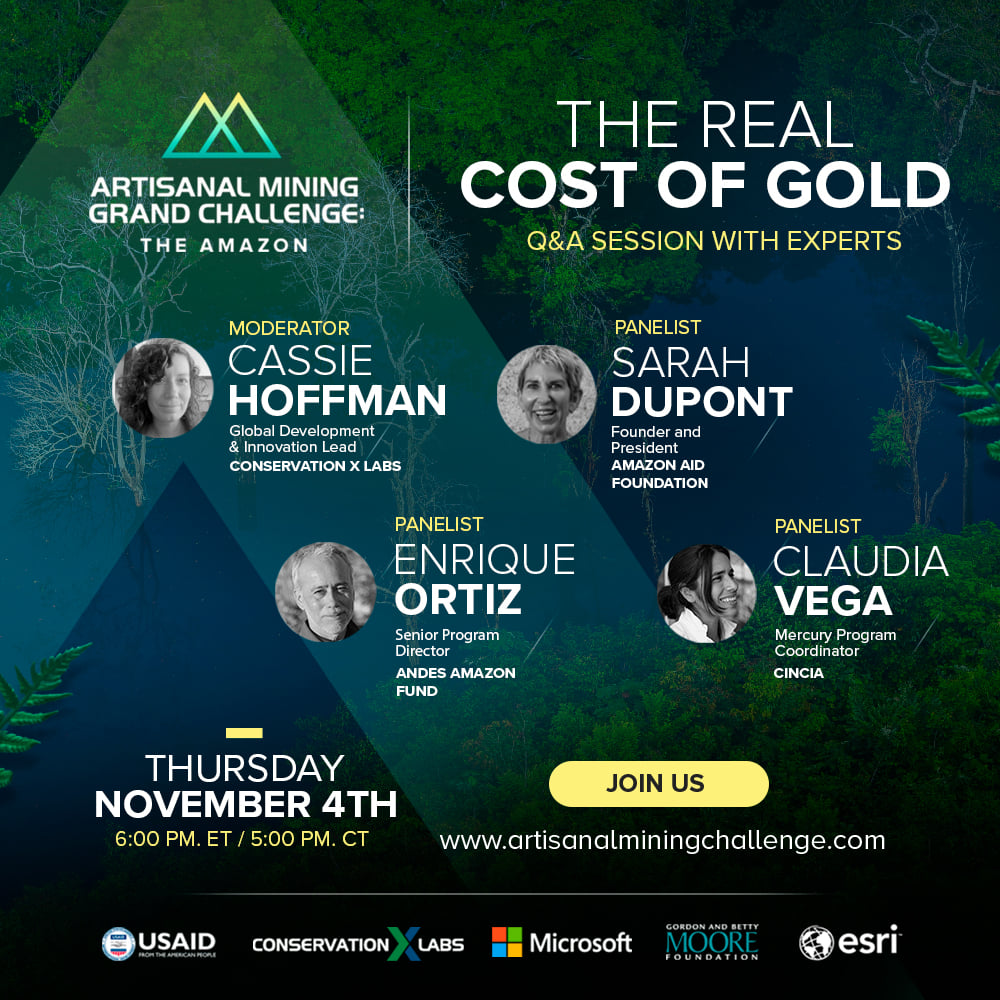 From Conservation X Labs:
Join us for a virtual screening of the award winning documentary film River of Gold, followed by a Q&A session with experts.
You will have free access to watch the movie online in English and Spanish for 5 days: from October 30th. to November 4th.
We will also have a Q&A session: "The Real Cost of Gold" with an expert panel on November 4th at 6 pm ET. / 5 pm CT.
We invite you to learn more about artisanal and small scale gold mining in the Amazon, get your questions answered, and be inspired to solve!