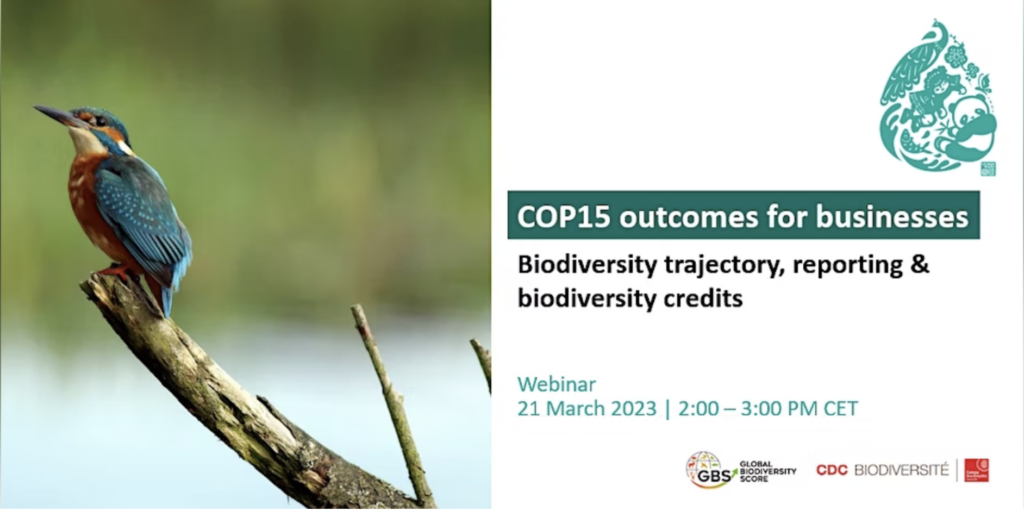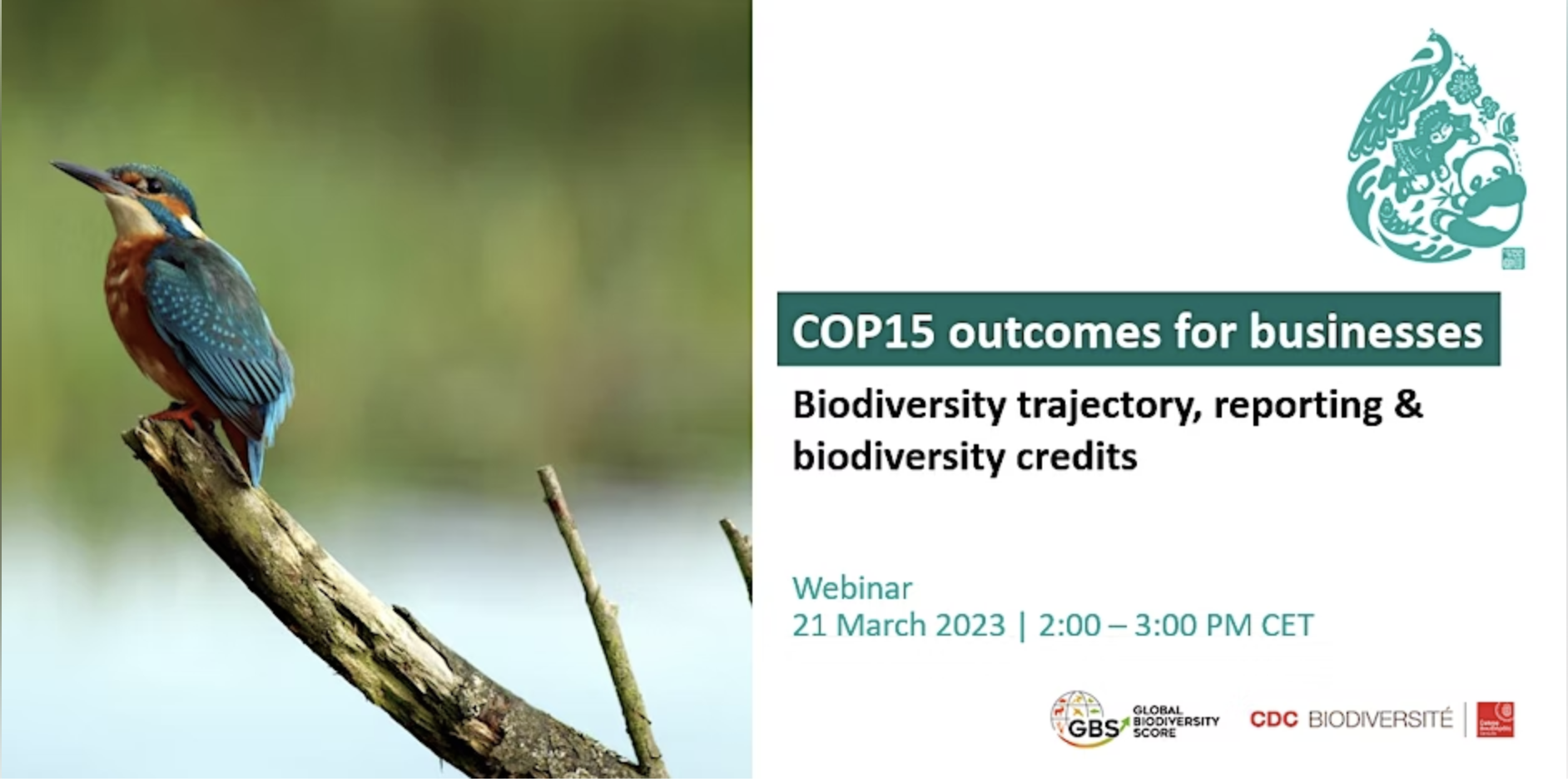 Save the date!
Webinar | COP15 outcomes: trajectory, reporting & biodiversity credits
An online event to be held on
Tuesday, 21 March 2023, from 2:00 to 3:00 PM CET
—–
CDC Biodiversité organizes a webinar on the outcomes of the COP15. Our experts and invited speakers will further analyze these questions:
– What are the implications of the Global Biodiversity Framework (GBF) for businesses and the reporting framework? Target 15, related to reporting, will be discussed.
– How to build on biodiversity credits as mentioned in Target 19?
– How to interpret biodiversity trajectories for businesses from the GBF outcomes?
Do not hesitate to register to receive upcoming updates.
We hope you're able to join us!
Thank you in advance for your participation and best regards,
CDC Biodiversité