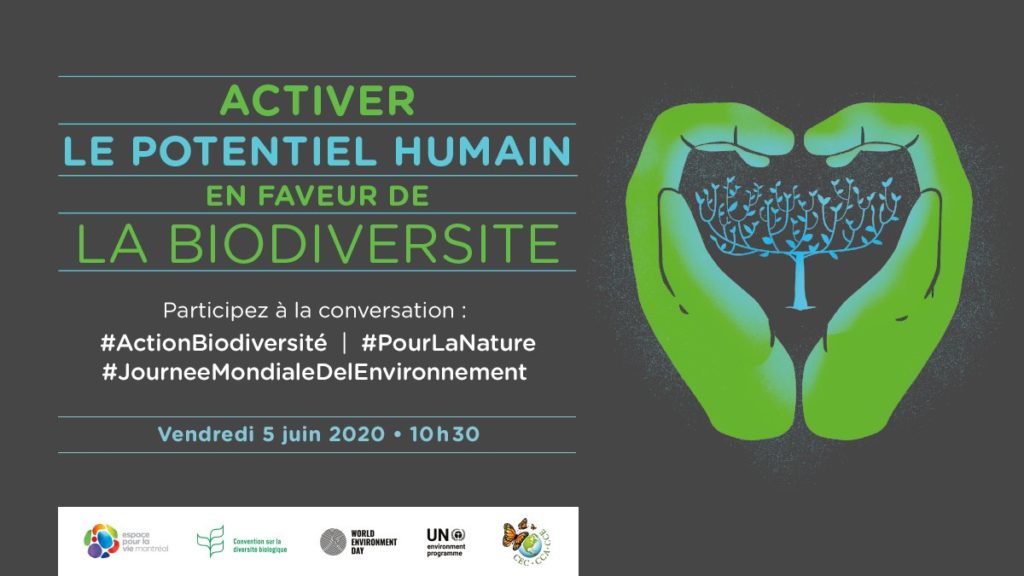 With Montreal as the 'North American Host City for World Environment Day', Espace pour la vie and the Secretariat of the UN Convention on Biological Diversity will be facilitating a virtual panel with high-level speakers.
The event will highlight linkages between biodiversity, environment, health and climate change – and to offer practical and actionable solutions to reverse the loss of biodiversity to sustain a healthy planet. The panel will reflect on how the COVID-19 crisis presents us the opportunity to reflect on our relationship with nature and critical revaluation of our resolve to address some of the pressing environmental challenges including the breakdown of biodiversity and nature's ability to continue providing core services for our existence and quality of life.
The virtual platform will attract practitioners and experts from the science, industry, and government sectors, as well as community members. Speakers will include: Vandana Shiva, Stanley Asah, Matthieu Ricard, Anne-Sophie Gousse-Lessard.
Webinar will stream through Facebook Live.