The new Regional Conservation Area of Ausangate will protect 164,360 acres (66,514 hectares) of Andean ecosystems in Cusco, including Quelccaya— the world's largest tropical glacier. Nestled within Peru's Ausangate mountain range and greater Vilcanota range, this area has faced an increasing amount of pressure in recent years due to rising global temperatures and nearby mining activity. As the third Regional Conservation Area established in the region, proceeded by Choquequirao and Tres Cañones, Ausangate is an important conservation milestone for Cusco and all of Peru.
A cultural icon since the time of the Inca Empire, the Quelccaya ice cap rises an astonishing 18,400 feet in the province of Canchis. Many of those living in the Andean highlands consider it a guardian apu, or sacred mountain, that has the ability to protect local communities.
This same glacier provides a number of invaluable ecosystem services for the entire region. The ice melt from Quelccaya feeds into the basins of three rivers— the Vilcanota, Mapacho and Araza— as well as Lake Sibinacocha. These waters also help power a nearby dam that provides energy across Cusco, reaching as far as Machu Picchu. By protecting Quelccaya as a part of the new Regional Conservation Area, Cusco has helped ensure water and energy security for its population.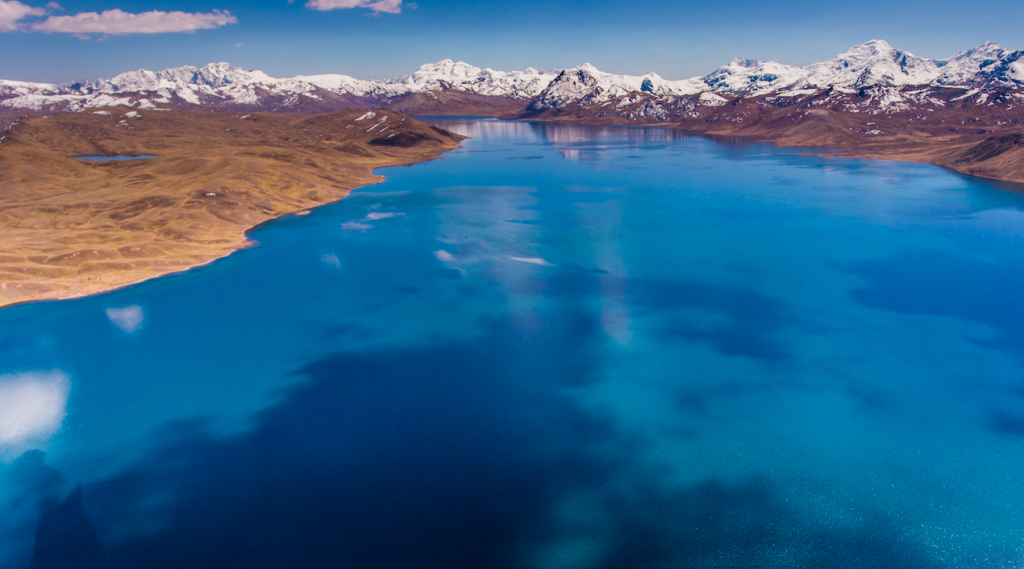 "The mountains of Ausangate are a splendid landscape that is important to the people of the Cusco region. The landscape has sacred status and is also incredibly important because of the water it provides to Quechua communities living around Ausangate," said Andes Amazon Fund Executive Director Dr. Adrian Forsyth.
The area's snow-capped peaks, wetlands, lakes, and shrublands are home to some of the region's most renowned wildlife. This includes a number of threatened and vulnerable species, such as vicuñas (Vicugna vicugna), pumas (Puma concolor), and Andean condors (Vultur gryphus).
The wild ancestor of the domesticated alpaca, vicuñas are of special value to local populations. Many communities surrounding the new Regional Conservation area rely on their wool as a sustainable form of income. The creation of Ausangate will ensure the conservation of their habitat and will also provide local people with new economic opportunities.
"As Cusco and Peru seek to diversify the tourism industry that is so important to the economy, we expect the people of the region to benefit from nature-based tourism in the Ausangate area," said Dr. Adrian Forsyth.
The Regional Government of Cusco led this conservation effort with the help of the communities of Sallani and Phinaya, the national government, the UN Development Program (UNDP), and Andes Amazon Fund (AAF) grantees: Conservación Amazónica (ACCA), Amazon Conservation, and Sociedad de Derecho Ambiental (SPDA). We applaud the Regional Government of Cusco, Minister of the Environment Fabiola Muñoz, the Peruvian Protected Area Service (SERNANP), local communities, and the associated partners for achieving this conservation victory.
MAKE AN IMPACT
Learn how we can make an impact in our world together. Donate or get involved by subscribing to our email list: