Covering an area of 56,327 acres, Palora Municipal Conservation and Sustainable Use Area in Ecuador, created on December 16, connects the cloud forests of the eastern Andes to the Amazon plains. Palora houses a remarkable range of species in its paramo grasslands and cloud forests that includes a large bird population of tanagers and hummingbirds. The vast landscape is home to rare and endangered plant and animal species such as the coppery-chested jacamar (Galbula pastazae), red-hooded tanager (Piranga rubriceps), and cedar tree (Cedrela odorata).
Palora is divided into two blocks in southeast Ecuador, one of them being adjacent to Sangay National Park, a UNESCO World Heritage Site that contains a volcano whose glaciers feeds into 300 nearby lagoons. The water from this volcano is not only stored in the paramo grasslands present in the conservation area, but it also feeds into the Amazon River basin and is used by the more than 4,000 inhabitants in nearby Palora and Cumanda.
Palora Municipal Conservation area situates itself between Sangay National Park and the Provincial Reserve of Pasataza, creating a biological corridor that establishes habitat connectivity essential for the species in these areas like the jaguar (Panthera onca), ocelot (Leopardus pardalis), giant anteater (Myrmecophaga tridactyla), and brown woolly monkey (Lagothrix lagotricha).
"Thanks to your support, we are able to protect Palora from agricultural expansion and mining activities. With the creation of Palora Municipal Conservation and Sustainable Use Area, we are now able to plan the area's land use and sustainable management to mitigate threats and protect water sources."

Jaime Toro, project coordinator at Nature and Culture – Ecuador.
Palora Municipal Conservation and Sustainable Use Area was made possible through AAF grantee Nature and Culture International, who collaborated with the Municipal Decentralized Government of Palora and local communities to make the protection of this precious habitat possible.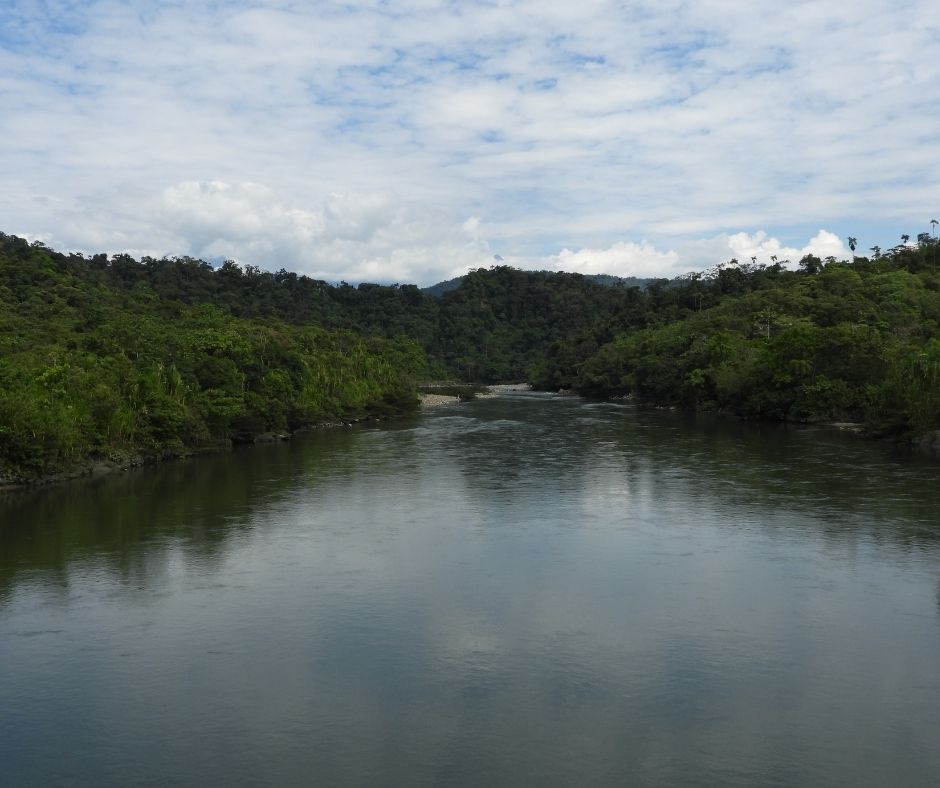 MAKE AN IMPACT
Learn how we can make an impact in our world together. Donate or get involved by subscribing to our email list: