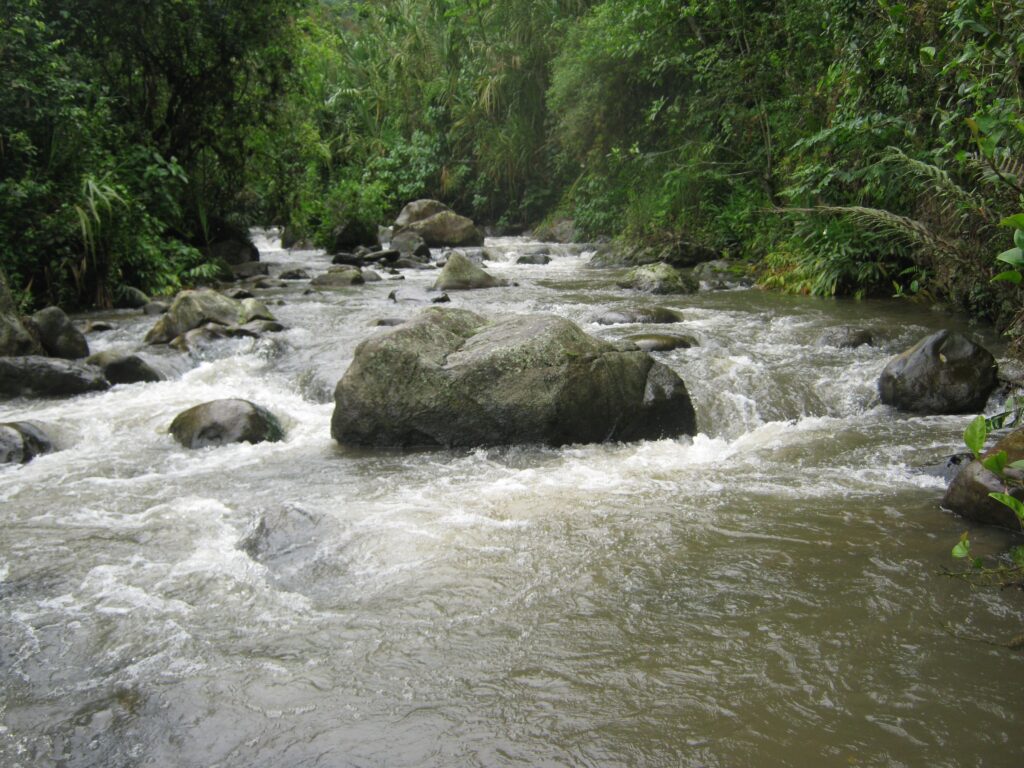 On July 29, 2022, the municipality of Piñas in the El Oro Province of Ecuador approved a new Municipal Conservation and Sustainable Use Area measuring 29,886 acres (12,094.50 ha). Piñas is in the Tropical Andes biodiversity hotspot and is home to swiftly flowing rivers and streams, mountain wetlands, lush forests, and wildlife found nowhere else in the world. Piñas and its surrounding conservation areas are also paramount for humans, as it stores the primary sources of drinking water for the people of the El Oro province.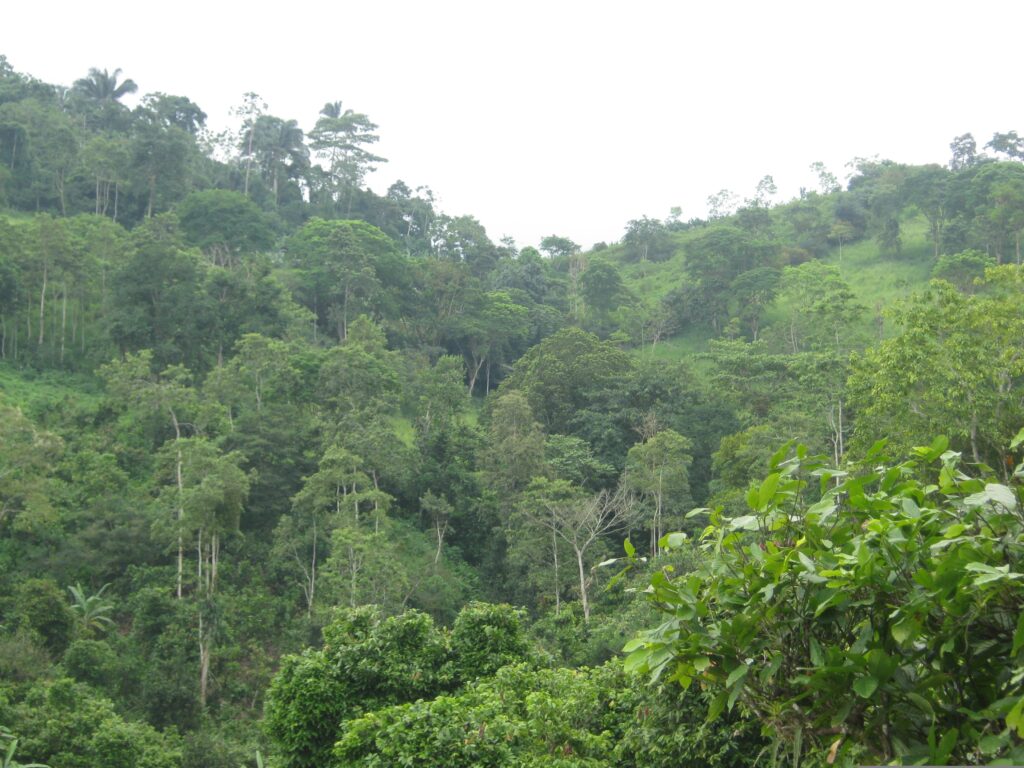 The Formation of a Biological Corridor and the Protection of Water Sources
The Piñas Municipal Conservation Area joins several others in El Oro province, including conservation areas in the municipalities of El Guabo, Santa Rosa, Portovelo, Huaquillas, and Zaruma for a total of 225,654.48 acres (91,319.13 ha) protected to date. These areas form a biodiversity corridor of forests and páramos, safeguarding habitats for native species and protecting water sources for thousands of people in the province.
The water sources in the Piñas Conservation Area alone supply water for 25,988 inhabitants of the municipality.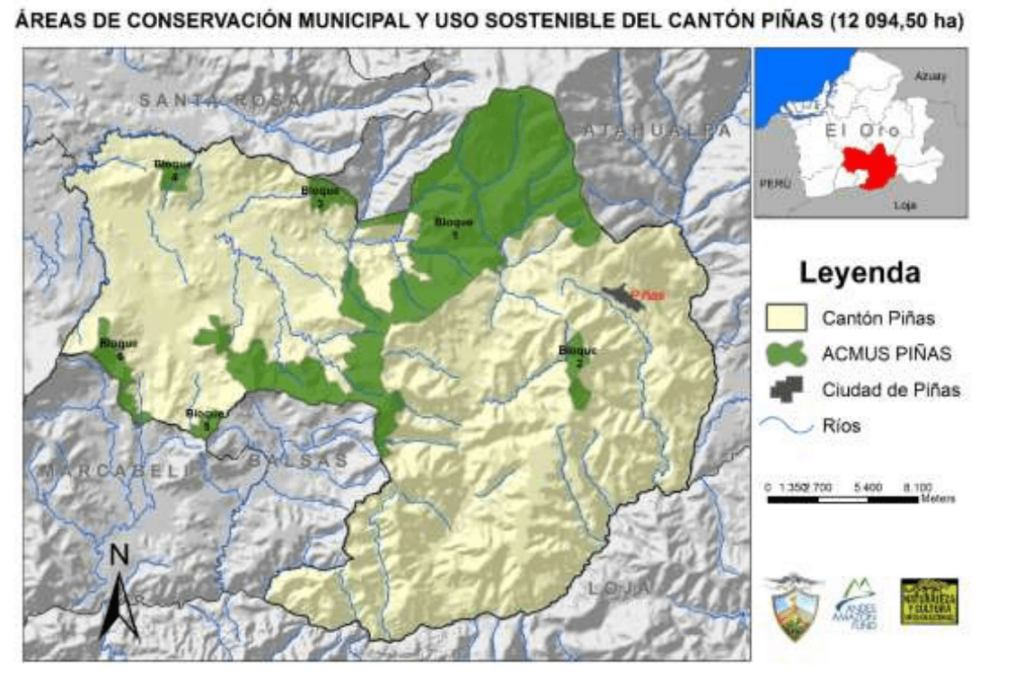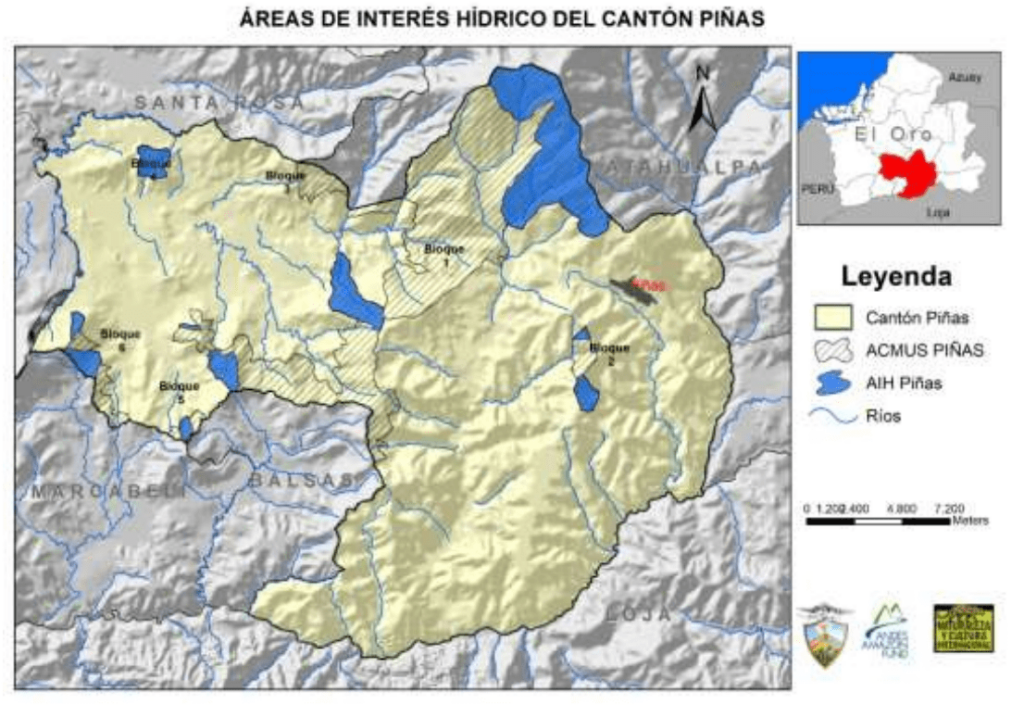 The "Orchid of the Andes"
A unique cloud forest ecosystem dominates the conservation area and is the primary habitat of the El Oro Parakeet (Pyrrhura orcesi), an endemic species to Ecuador. Additionally, Piñas is known as the "Orchid of the Andes" for the varied collection of species of the genus: Cattleya, Bromelia, Heliconia, Epidendrum, Stanhopea, and Trichocentrum, among others.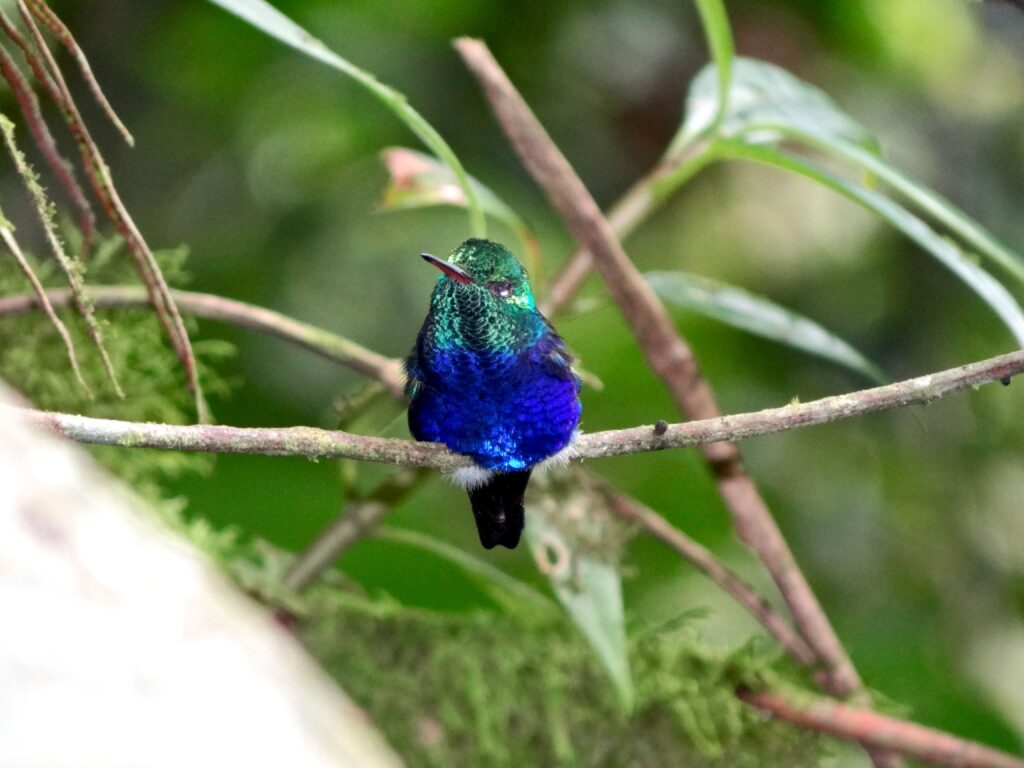 Acknowledgments
Andes Amazon Fund congratulates the Municipality of Piñas and Nature and Culture International Ecuador on this exciting victory for conservation. Their hard work and collaboration will safeguard threatened ecosystems and ensure water security for thousands of people.
MAKE AN IMPACT
Learn how we can make an impact in our world together. Donate or get involved by subscribing to our email list: