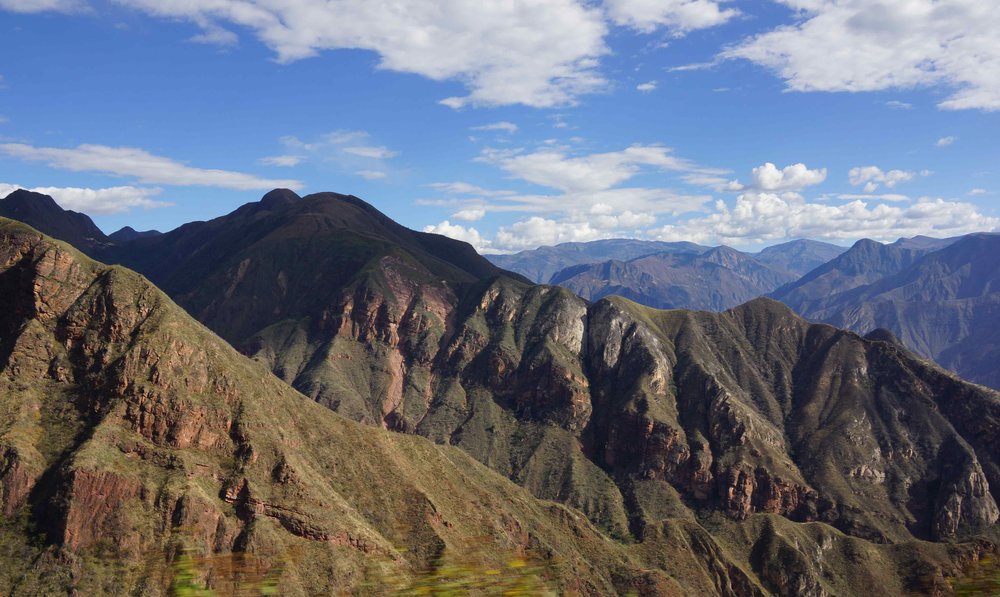 The Andes Amazon Fund celebrates the creation of Bosques Tropicales Estacionalmente Secos del Marañón Regional Conservation Area in Peru. Bosques Secos del Marañón along with Vista Alegre Omia are the first Regional Conservation Areas in the region of Amazonas, an important area where the eastern Andes meet the Amazon lowlands.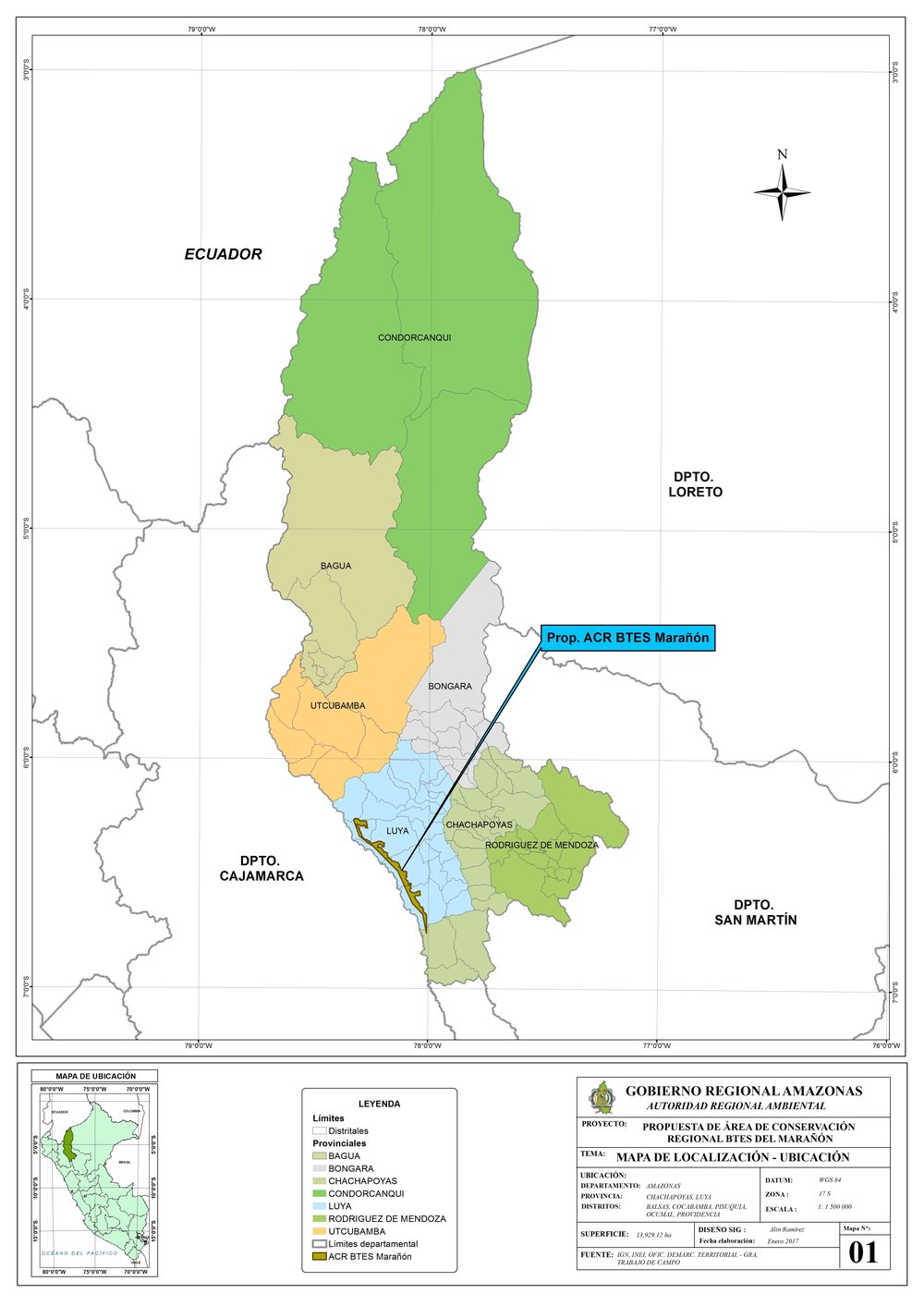 The creation of Bosques Secos del Marañón was made possible by local communities, the Amazonas Regional Government, the Peruvian Protected Area Service (SERNANP), the Ministry of the Environment (MINAM), Andes Amazon Fund grantees Naturaleza y Cultura Internacional (NCI) and Sociedad Peruana de Derecho Ambiental (SPDA), and others.
Spanning between the provinces of Chachapoyas and Luya, the area protects 34,420 acres (13,929 hectares) of dry forest along the Marañón River. The spectacular and rugged canyon that the Marañón carves through the Andes has a unique microclimate. As a result, a third of the vegetation within these dry forests cannot be found anywhere else in the world. The level of endemism that exists in Bosques Secos del Marañón has been compared to the Galapagos Islands. Named an "Area of Endemism" or "Endemic Bird Area" by international ornithologists, Bosques Secos del Marañón is home to 21 endemic species of native birds, including spectacular hummingbirds such as the endangered purple-backed sunbeam (Aglaeactis aliciae) and grey-bellied comet (Taphrolesbia griseiventris).
"Peru is doing a great job of creating protected areas that will help conserve its unique biodiversity. The Bosques Secos del Marañón Regional Conservation Area harbors species found nowhere else. Its formal protection is a necessary and important step in building one of the greatest protected area systems in the world," said Andes Amazon Fund Executive Director Dr. Adrian Forsyth.
Bosques Secos del Marañón Regional Conservation Area also has a large potential for tourism. Approximately 68% of tourists in Peru list "nature" and "adventure" as their top reasons for visiting the country. The new Regional Conservation Area falls perfectly within these two categories, as tourists can raft, birdwatch, camp, and enjoy number of outdoor activities. Local communities will benefit directly from the increase of visitors, as tourism will help create jobs and provide families with additional economic opportunities. A recent study conducted by Conservation Strategy Fund (CSF) found that protected area tourism in Peru generated $720 million in 2017 alone.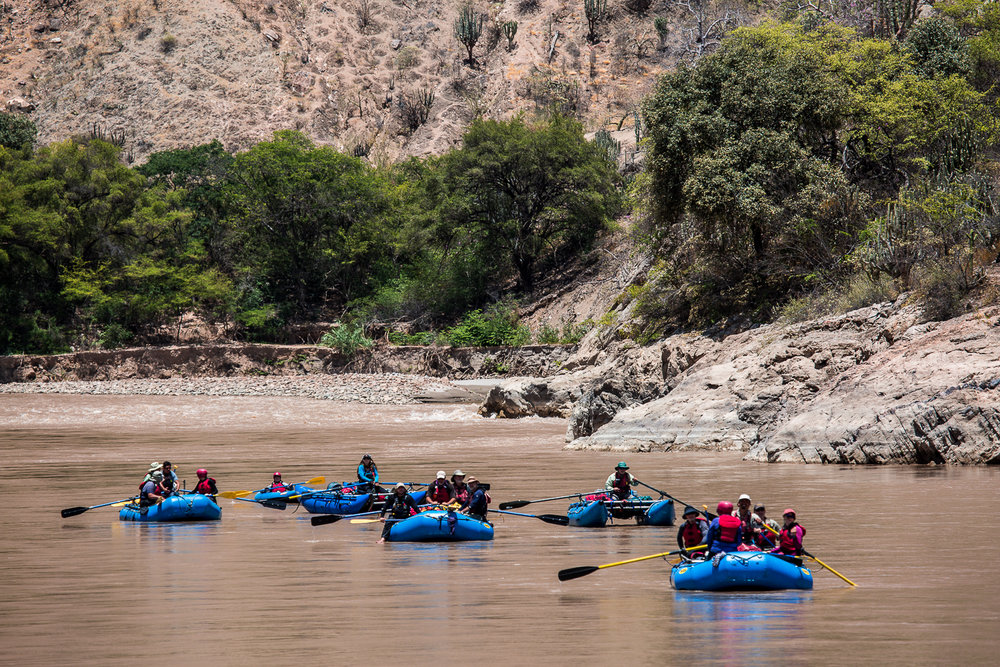 "This is a major step forward. Bosques Secos del Marañón Regional Conservation Area safeguards an important ecoregion that has not been protected in the past, filling in a missing gap in the representation of Peru's biodiversity. This new protected area also complements and enriches the North Tourism Circuit, a fantastic route for those who are interested in nature and history," said Andes Amazon Fund Program Director Enrique Ortiz.
The Andes Amazon Fund congratulates President Martín Vizcarra, Minister of the Environment Fabiola Muñoz, the Regional Government of Amazonas, SERNANP, NCI, and the people of Peru for this environmental achievement.

Download the press release here.
---
More information:
Agencia Andina: "Amazonas cuenta con dos nuevas áreas de conservación regional"
SPDA Actualidad Ambiental:
El Comercio: "Amazonas ya cuenta con sus dos primeras áreas de conservación regional"
Perú21: "Amazonas: Crean dos nuevas áreas de conservación regional"
Mongabay: "Perú: bosques secos del Marañón ahora son un área de conservación regional"
Photos: Otto Alegre/SPDA
MAKE AN IMPACT
Learn how we can make an impact in our world together. Donate or get involved by subscribing to our email list: