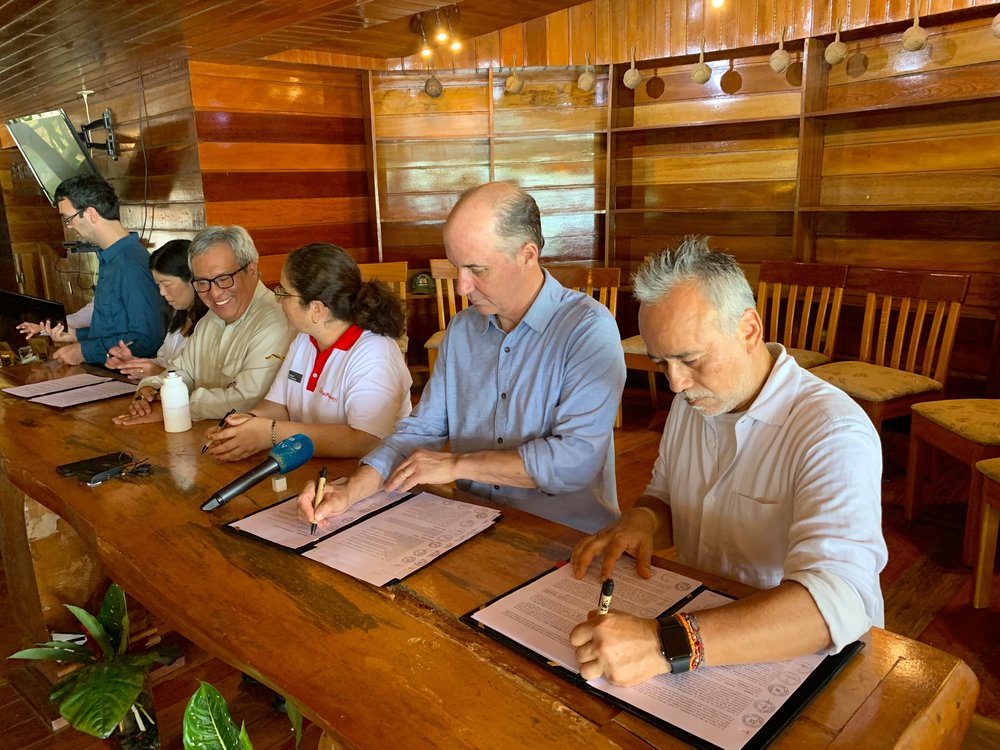 Andes Amazon Fund (AAF) celebrates the launch of Patrimonio Natural del Perú (PdP) through an alliance with the Peruvian Ministry of Environment, the National Protected Area Service (SERNANP), and partnering NGOs. By providing $70 million USD in funding for Peru's protected area system, the initiative will support the creation of new areas and the management of existing ones in the Amazon basin. This will ensure the long-term sustainability of the country's renowned protected area network.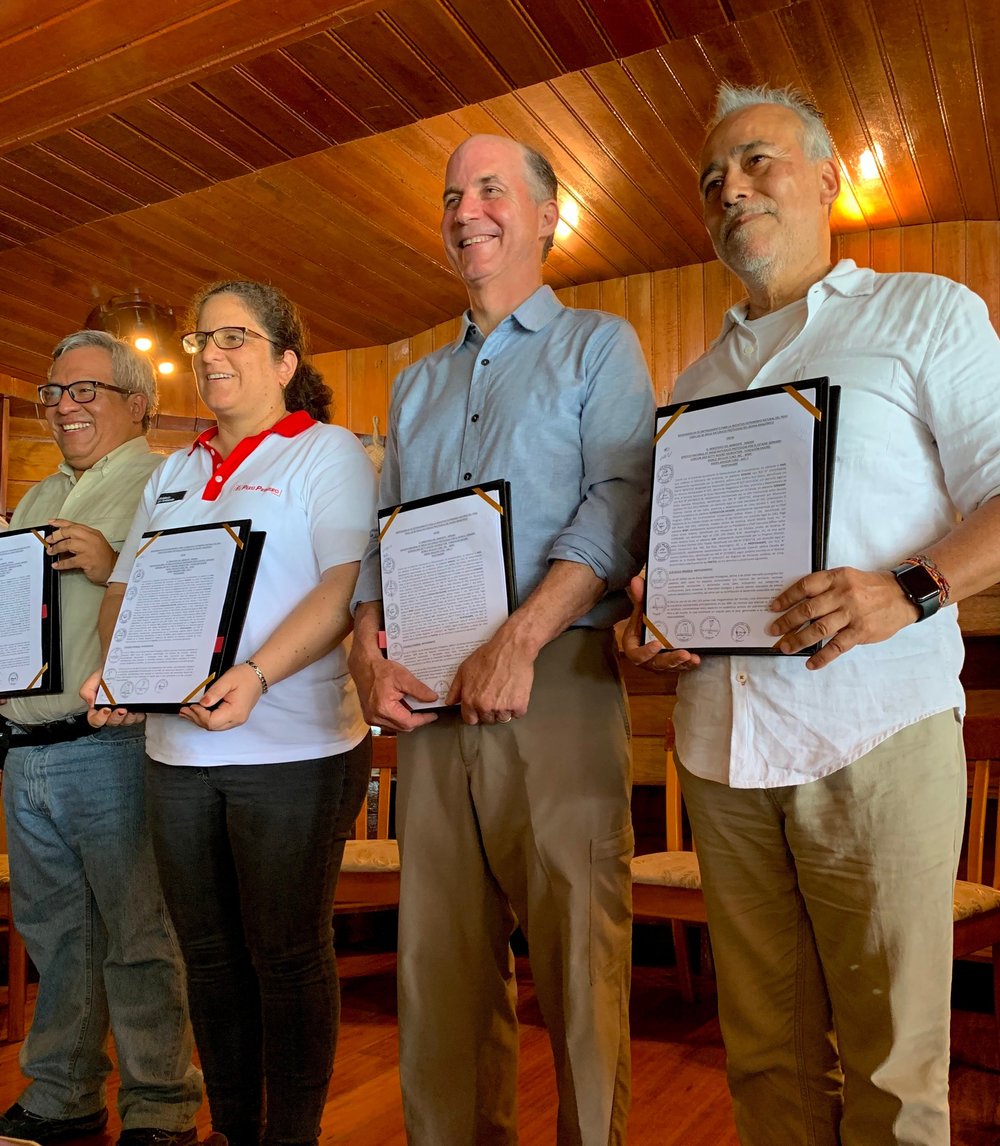 "The government of Peru has made a substantial commitment to protect the Amazon headwaters. It has recently conserved a number of vast landscapes with immense biodiversity and cultural importance. The creation of the PdP will help sustain these areas and is thus a conservation achievement of global importance," said Dr. Adrian Forsyth, Executive Director of AAF.
The PdP is similar to Herencia Colombia– a Colombian protected area financing mechanism supported by AAF– in that it combines private, public, and multilateral financial support. By guaranteeing that a sustainable source of funds is available to cover the costs of managing protected areas and strengthening livelihoods of local communities, the PdP is a model for nations committed to protecting their critical lands and waters.
AAF is partnering with the Wyss Foundation and the Wyss Campaign for Nature to accelerate the pace of nature conservation with a goal of protecting 30 percent of the planet by 2030 and securing vital financial resources necessary to manage new and existing protected areas over the long-term. Through this partnership, AAF has committed $3 million USD for the PdP. These funds will be used to support the management of areas created with AAF support, such as Yaguas National Park, along with a number of environmental initiatives. Other funders such as the Gordon and Betty Moore Foundation, World Wildlife Fund (WWF), and the Green Climate Fund (GCF) have also contributed financial resources to the PdP.
Yaguas National Park is one of the protected areas that the PdP will support.
"The PdP guarantees that Peru's protected area system is a part of the country's future, benefiting local populations with a sustainable vision," said Enrique Ortiz, Program Director of AAF.
AAF congratulates President Martín Vizcarra, Minister of Environment Lucia Ruiz, SERNANP, and the NGOs involved for securing the future of Peru's national protected areas.
MAKE AN IMPACT
Learn how we can make an impact in our world together. Donate or get involved by subscribing to our email list: