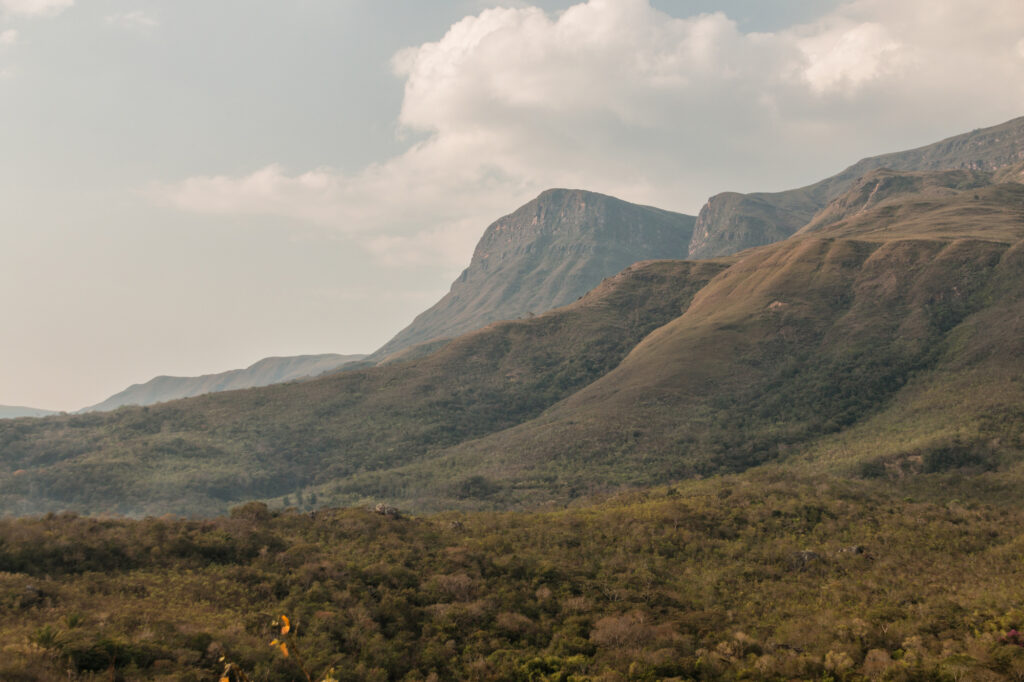 The Serranías de Altuncama-Apolo Municipal Conservation Area Complex in La Paz, Bolivia was declared on October 19, 2021, and protects more than 20,600 acres of montane forests and savannas in the buffer zone of the world-famous Madidi National Park.
The Altuncama-Apolo mountain range includes several unique rock formations and is an important source of water for the nearby communities of Santa Teresa, Machua, San José and Pucasucho. A 2017 study conducted by our partners ACEAA confirmed the presence of jaguars (Panthera onca), lowland pacas (Cuniculus paca), and collard peccaries (Tayassu tajacu), in the area. In addition, these isolated montane forests have high rates endemic species, with an estimated 30% of its plant species being endemic.
Threats to the area include fires set to clear land for livestock, overgrazing by cattle, which negatively impacts soil and vegetation, and conflicts between cattle grazing in wild areas and predators, such as the jaguar. Management of the new protected area complex includes territorial planning processes and implementation of communal rules to limit the harmful activities. For example, our partners are currently leading fire prevention and control workshops for local communities and promoting improved cattle management to reduce conflicts with jaguars.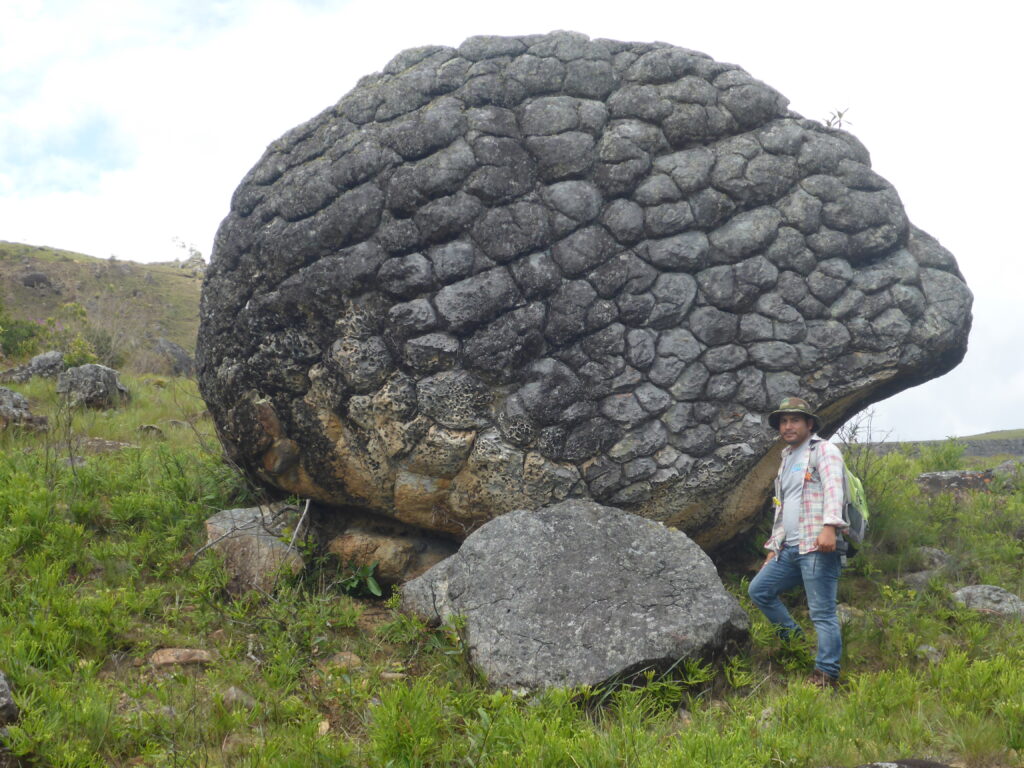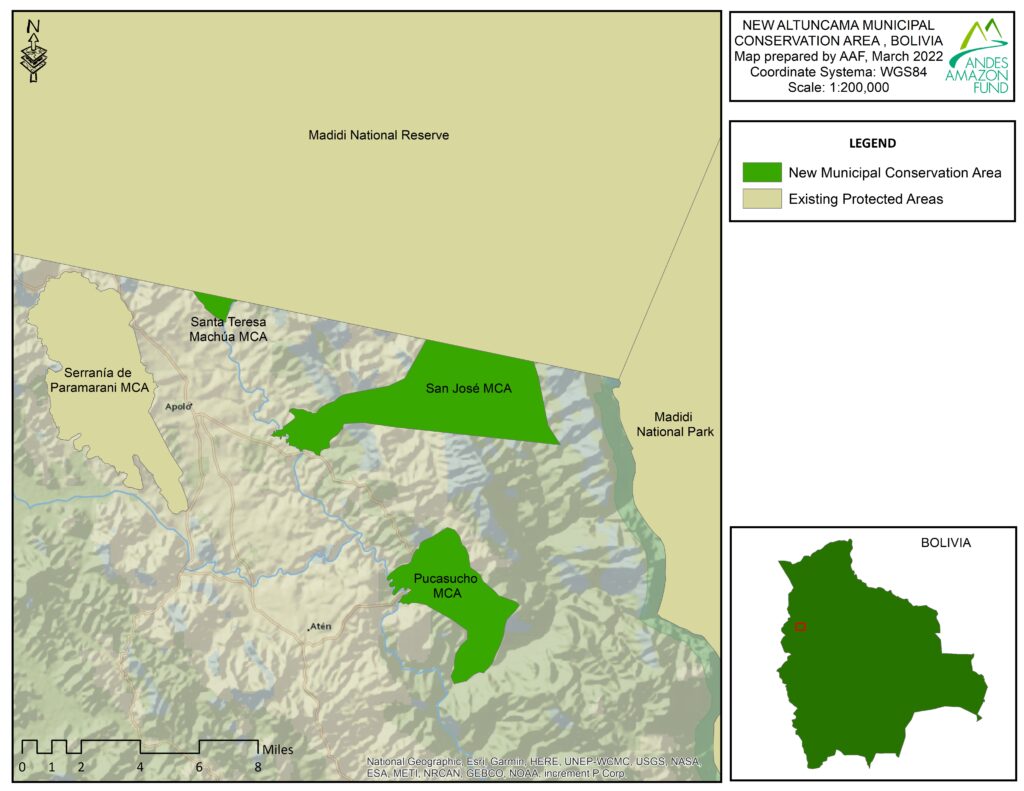 Acknowledgments
The establishment of the Serranías de Altuncama Municipal Conservation Area Complex was made possible thanks to a collaboration between AAF grantee ACEAA and the Municipal Government of Apolo, with the support of local communities.
MAKE AN IMPACT
Learn how we can make an impact in our world together. Donate or get involved by subscribing to our email list: