The creation of Serranía de Santa Rosa Municipal Conservation Area comes at a timely moment in Bolivia where locally-led conservation initiatives are greatly needed. As fires continue to rage in the eastern part of the country, the southern municipality of Caraparí has demonstrated outstanding leadership by protecting 115,327 acres (46,671 hectares) of Bolivian Túcuman forest along with the headwaters of the Parapeti river. The Caraparí Municipal Government prioritized the conservation of this area given its immense importance for local people and its high biodiversity value.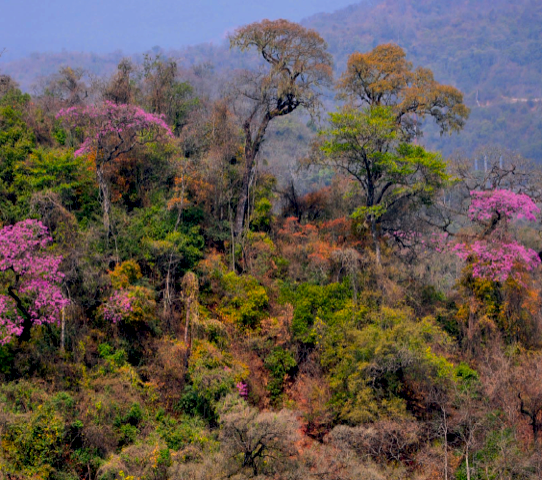 Extended dry seasons caused by climate change threaten food production and economic activity in Bolivia– a country where 40% of the population is engaged in agriculture. Creating protected areas that house watersheds helps ensure the livelihoods of local people. In the case of Serranía de Santa Rosa, 14 communities benefit from its forests that produce potable water year-round. Furthermore, the two mountain ranges that lie with this area and nearby Serranía del Aguarague National Park provide water to 70% of the municipality.
"As climate change continues to threaten water security and increase the risk of fires in the Amazon basin, it becomes increasingly important to protect the forested headwaters. Municipal governments in Bolivia, such as Caraparí, are taking a leadership role in this regard," said Andes Amazon Fund Executive Director, Dr. Adrian Forsyth.
The ecosystems found within the new protected area contain a wide variety of flora and fauna, including 15 species noted as important by the IUCN. Vulnerable species such as the southern three-banded armadillo (Tolypeutes matacus), Andean condor (Vultur gryphus), Túcaman parrot (Amazona tucumana), and Rhinella rumbolli toad have all been recorded in Serranía de Santa Rosa.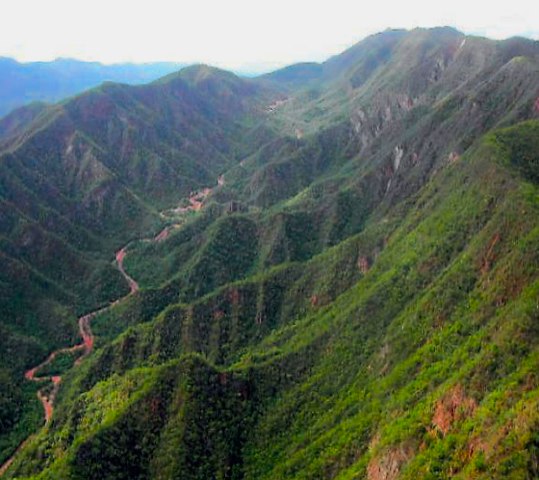 "The mountain forests that they have protected in the Serranía de Santa Rosa provide not only a safe haven for a tremendous amount of biodiversity, but they also help ensure that communities that live downriver in the lowland areas of this municipality will have greater water security in the future," said Dr. Forsyth.
Andes Amazon Fund grantee Natura Bolivia assisted the municipality with the creation of this area. With the declaration of Serranía de Santa Rosa, Caraparí now has 27% of its territories legally protected. We congratulate the municipal government, Natura Bolivia, and local partners for this achievement that is a model for sustainable development in the region.
MAKE AN IMPACT
Learn how we can make an impact in our world together. Donate or get involved by subscribing to our email list: