Photo: Walter Wust
The region of Cusco is largely known for being the home of the Sacred Valley and Machu Picchu. As a result, tourism has become an important part of the regional economy, with over 3 million visitors this past year. On August 27, 2017, the Regional Government of Cusco approved yet another opportunity for this type of development and growth. Located in the province of Espinar, Tres Cañones is Cusco's newest regional conservation area, spanning 97,570 acres (39,485 hectares).
Only 5 hours from the city of Cusco, this area is easily accessible for those traveling within Peru. It's stunning geological formations and sparkling waters make it an ideal tourist destination for adventure seekers, photographers, and families alike. Among other outdoor activities, visitors can choose to kayak, rock climb, or hike in the area. Tres Cañones also contains the archeological remains of Mauka Llaquta, the capital of the K'ana nation during the Incan empire. Aside from these artifacts, tourists can potentially see Andean deer (Hippocamelus antisensis), vicuñas (Vicugna vicugna), viscachas (Lagidium viscacia), thola flowers (Parastrephia lepidophylla), and other unique flora and fauna.
Increasing annual tourism to 7 million visitors by 2021 ranks high on President Kuczynski's agenda. Establishing new protected areas can help the administration achieve this goal; since 2009, the number of tourists visiting Peru's protected areas has grown 17% annually, according to the Peruvian Natural Protected Area Service (SERNANP). It is predicted that over 2 million tourists will visit Peruvian protected areas in this year alone. Furthermore, there are many more opportunities for tourism growth in Cusco, as the regional government has proposed Ausangate and Urusayhua as new protected areas.
Establishing Tres Cañones was a joint effort between Cusco's Regional Government, the communities of Mamanihuayta, Manturca and Cerritambo, and the Peruvian Ministry of Environment—with strong support from President Kuczynski. On behalf of the Andes Amazon Fund, Program Director Enrique Ortiz congratulates Peru for this success:
"As the first protected area created under the Kuczynski administration, Tres Cañones is a landmark achievement for the Peruvian government. Its establishment demonstrates that the country is on the right path for both tourism growth and environmental conservation. Local communities will also benefit from its creation, providing them with ecosystem services and new job opportunities as ways to improve their livelihoods. Andes Amazon Fund commends the joint efforts between the Peruvian national government and the regional government of Cusco, which made this victory possible."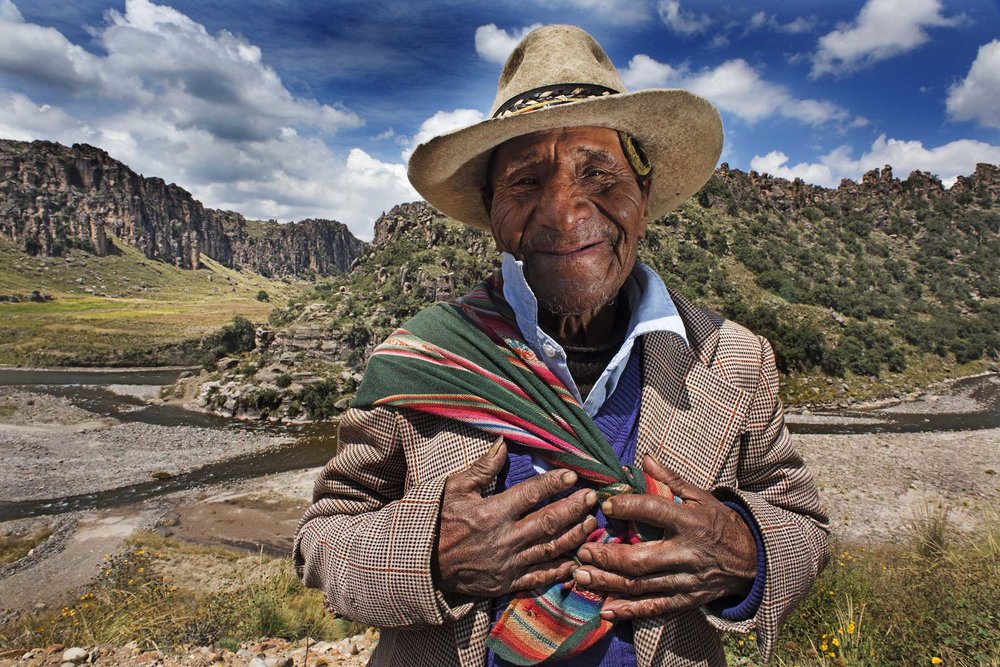 Photo: Walter Wust
Andes Amazon Fund supported the work of the Asociación para la Conservación de la Cuenca Amazónica (ACCA) to assist with the creation of Tres Cañones. Moving forward, we will continue to support the initiatives of the Regional Government of Cusco to establish additional protected areas, ensuring both environmental conservation and economic development.
More Information:
Interactive tour of Tres Cañones
Mongabay Latam, "Tres Cañones: El Paraíso Altoandino Que Ya Es Área de Conservación Regional"
SPDA Actualidad Ambiental, "Cusco Ya Tiene Una Nueva Área de Conservación Regional: 'Tres Cañones' "
El Comercio, "Cusco Crean Nueva Área de Conservación Regional en Espinar"
Agencia Andina, "Cusco: Declaran a la Zona de Tres Cañones como Aŕea de Conservación"
Diario Correo, "Tres Cañones es declarada como Área de Conservación Regional en Cusco"
Photos by Walter Wust and Ronald Catpo.
MAKE AN IMPACT
Learn how we can make an impact in our world together. Donate or get involved by subscribing to our email list: