Last month, two municipal conservation areas were established in the department of Potosí. Known for its Andean mountains and plains, Potosí is now home to the Cordillera de los Chichas – Mochará Municipal Conservation Area in Tupiza created on November 16th (89,854 acres) and the Cordillera Crucero – La Tranca Municipal Conservation Area in Cotagaita created on November 3rd (19,897 acres). The two adjacent protected areas are home to populations of the Andean guanaco (Lama guanicoe), a critically endangered species in Bolivia.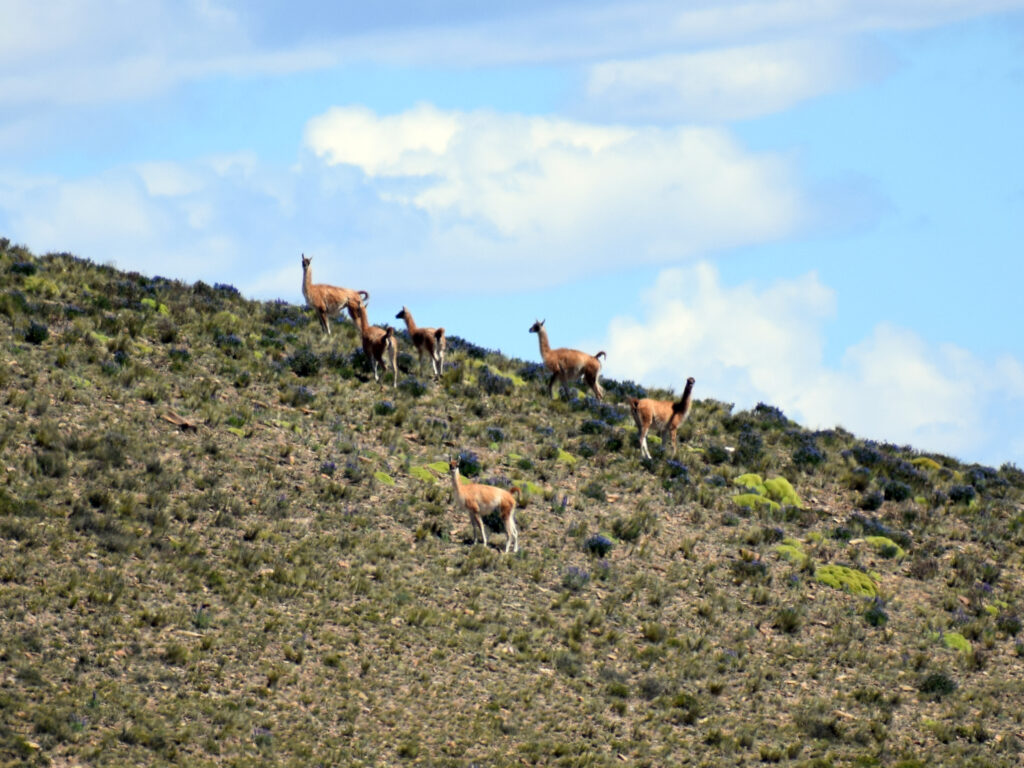 A wild ancestor of the llama, the Andean guanaco mainly roams in the Andes of Peru and Bolivia, although its habitat stretches as far as Tierra del Fuego between Chile and Argentina. Along with the declaration of the new protected area, the Municipality of Cotagaita now formally considers the species as part of their natural heritage, further marking the cultural importance of this vulnerable species.
The new protected areas also harbor other notable species such as the Andean mountain cat (Leopardus jacobita), Andean condor (Vultur gryphus), Andean fox (Lycalopex culpaeus), puma (Puma concolor), and the north Andean deer (Hippocamelus antisensis).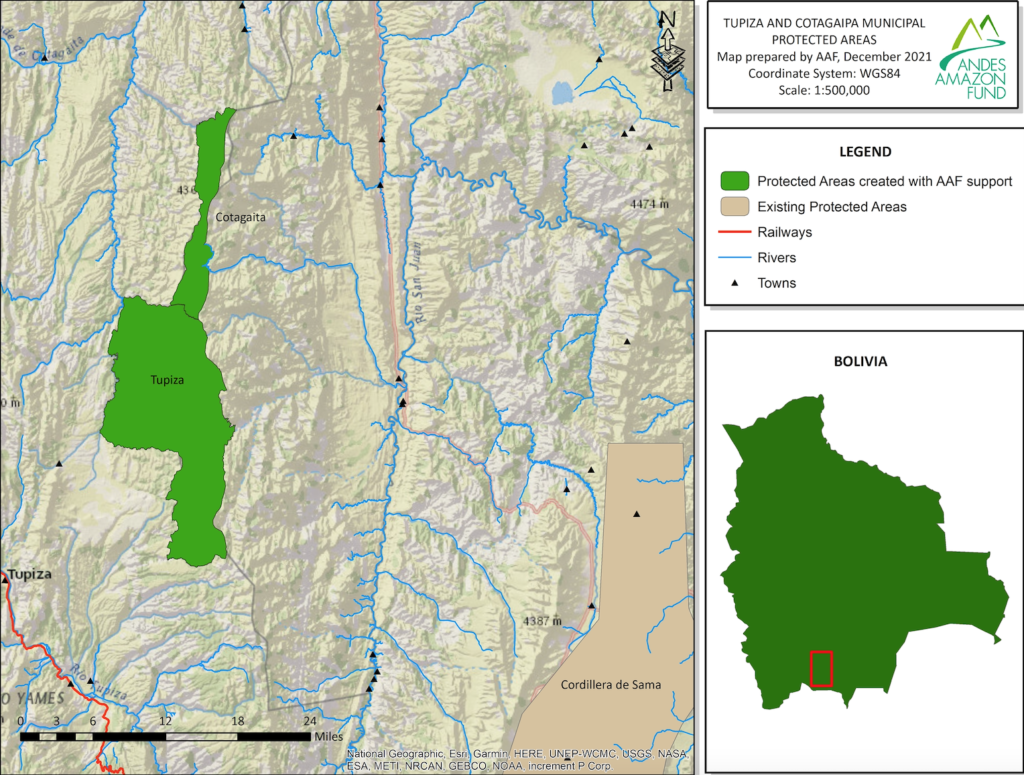 The Municipal Conservation Area in Tupiza is in the Mochará mountain range, which occupies the entire sub-basin of the Limeta River, while the Municipal Conservation Area in Cotagaita includes the Crucero mountain range. The Limeta's water flows into to the neighboring Cotagaita River that in turn feeds into the Pilcomao River that crosses Bolivia, Argentina, and Paraguay. Conserving this valuable mountain ranges guarantees that these headwaters are protected and that the freshwater they provide is safe for use by local populations as well as those downstream.
The establishment of the Tupiza and Cotagaita Municipal Conservation Areas was made possible thanks to a collaboration between AAF grantee PROMETA, the municipal governments of Tupiza and Cotagaita, the Departmental government of Potosí, and the General Directorate of Biodiversity and Protected Areas (DGBAP) of the Ministry of the Environment and Water of Bolivia.
MAKE AN IMPACT
Learn how we can make an impact in our world together. Donate or get involved by subscribing to our email list: