Protecting the ancestral territories of indigenous peoples living in the Amazon basin is a key component of Andes Amazon Fund's conservation strategy. As a part of this work, we proudly supported the creation of Yurúa Conservation Concession, which preserves 112,850 acres (45,669 ha) of rainforest in Ucayali, Peru.
Yurúa contributes to a massive bi-national protected area mosaic that spans 25 million acres (10 million ha) across Peru and Brazil. Containing one of the most intact forest ecosystems in the world, it includes areas such as Manú National Park, Alto Purús National Park, and the Mamoadate Indigenous Reserve. A full range of flora and fauna can be found in this region, including the endangered black spider monkey (Ateles chamek), giant river otter (Pteronura brasiliensis), and one of the largest freshwater fish species on the planet, the arapaima (Arapaima gigas).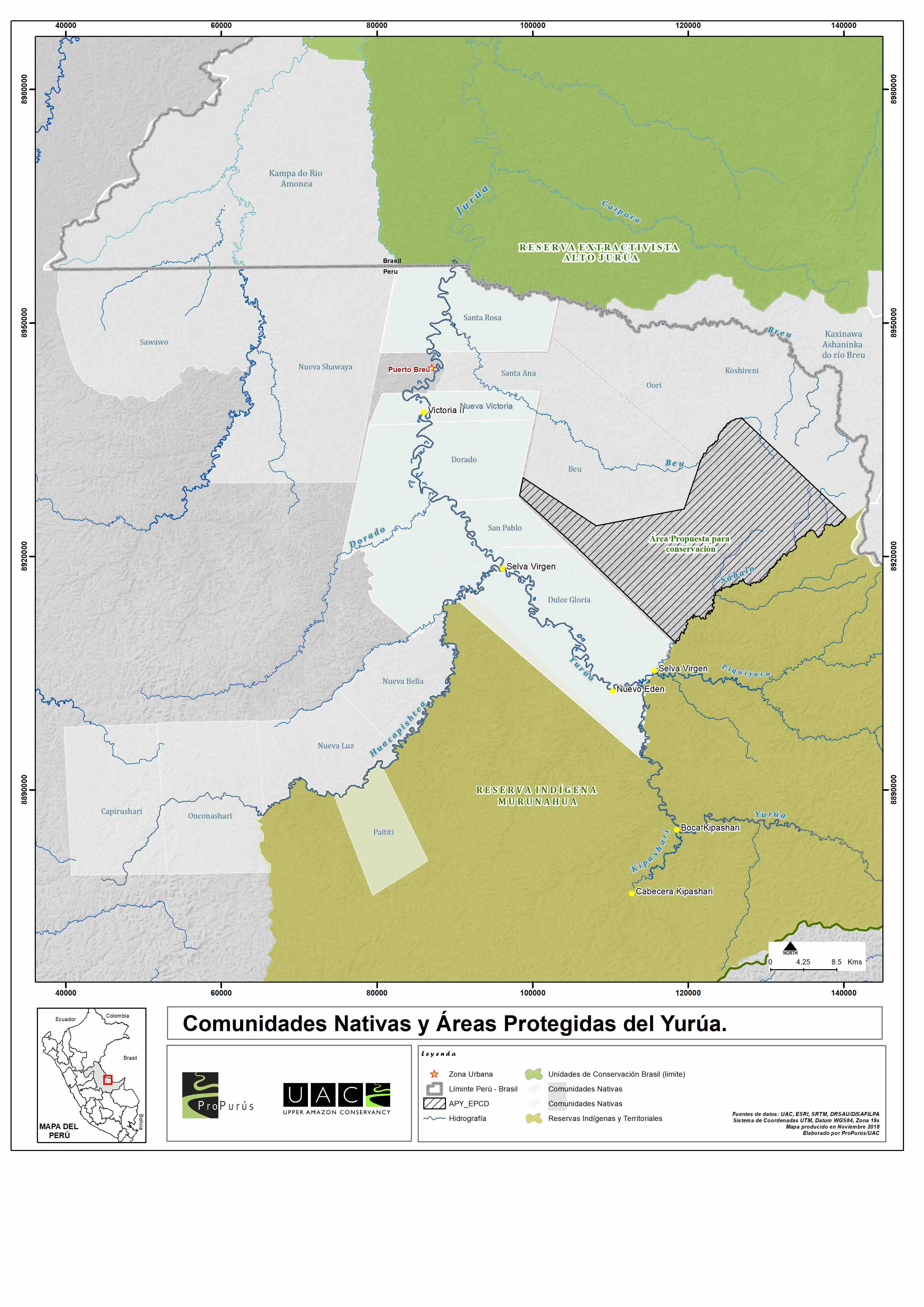 Click to expand map
Often referred to as the Purús-Manu landscape, this area is also considered one of the most culturally diverse mosaics within the Amazon basin. Its home to over 15 indigenous communities and those living in voluntary isolation, known as Pueblos Indígenas en Aislamiento Voluntario y Contacto Inicial (PIACI).
The creation of Yurúa is a major win for indigenous peoples in the region, particularly the Ashéninka, Asháninka, Yaminahua, Amahuaca, and Yanesha communities. To ensure the area's long-term protection, Yurúa will be managed by the Asociación de Conservación Comunal de Yurúa.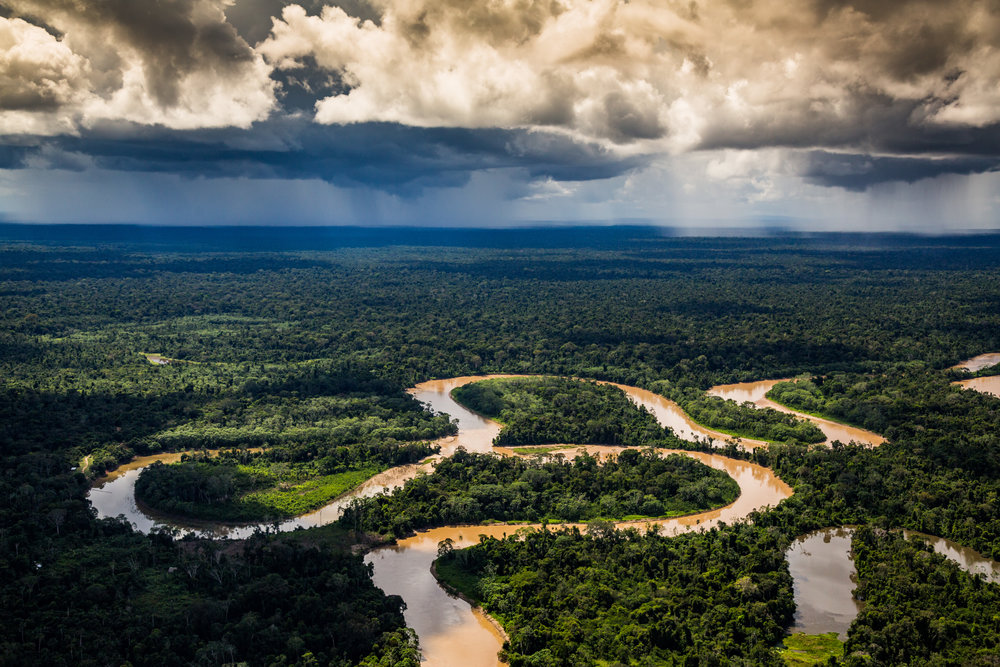 "The fact that indigenous people are using Peru's innovative conservation concession mechanism to protect their homeland is very significant. We hope that other indigenous communities will follow the same path. No one has more to gain or to lose than the indigenous people that depend on these wilderness areas for the fundamental needs they have: food, water, and shelter," said Dr. Adrian Forsyth, Executive Director of AAF.
This initiative was led by local communities with the support of AAF grantees Upper Amazon Conservancy (UAC) and ProPúrus, in addition to other partners such as the Peruvian National Protected Area Service (SERNANP) and the UN Development Program (UNDP). AAF applauds the work of those involved in the creation of this area.
Download a map of the conservation concession here.
Photos by Jason Houston.
MAKE AN IMPACT
Learn how we can make an impact in our world together. Donate or get involved by subscribing to our email list: