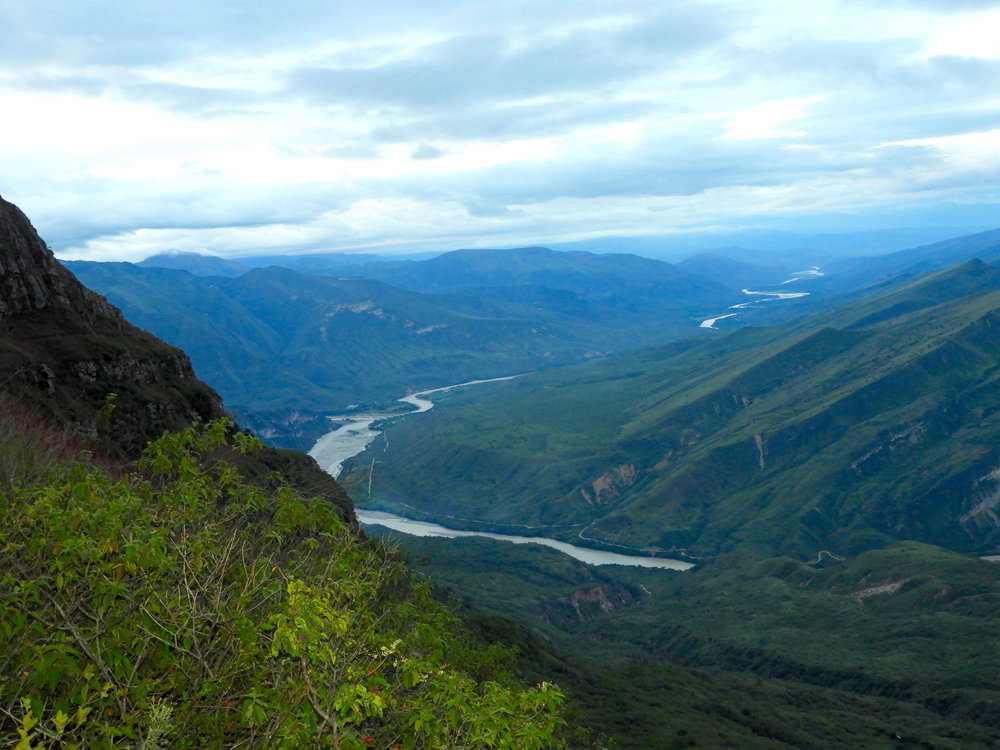 The Andes Amazon Fund is pleased to announce the creation of Cujillo Private Conservation Area, established on August 24, 2018. Located in the region of Cajamarca, this area will protect 9,242 acres of dry forest next to the Marañón River.
The creation of Cujillo Private Conservation Area was the result of the hard work of local communities, the Peruvian Protected Area Service (SERNANP), the Ministry of the Environment (MINAM), Andes Amazon Fund grantee Naturaleza y Cultura Internacional (NCI), and others.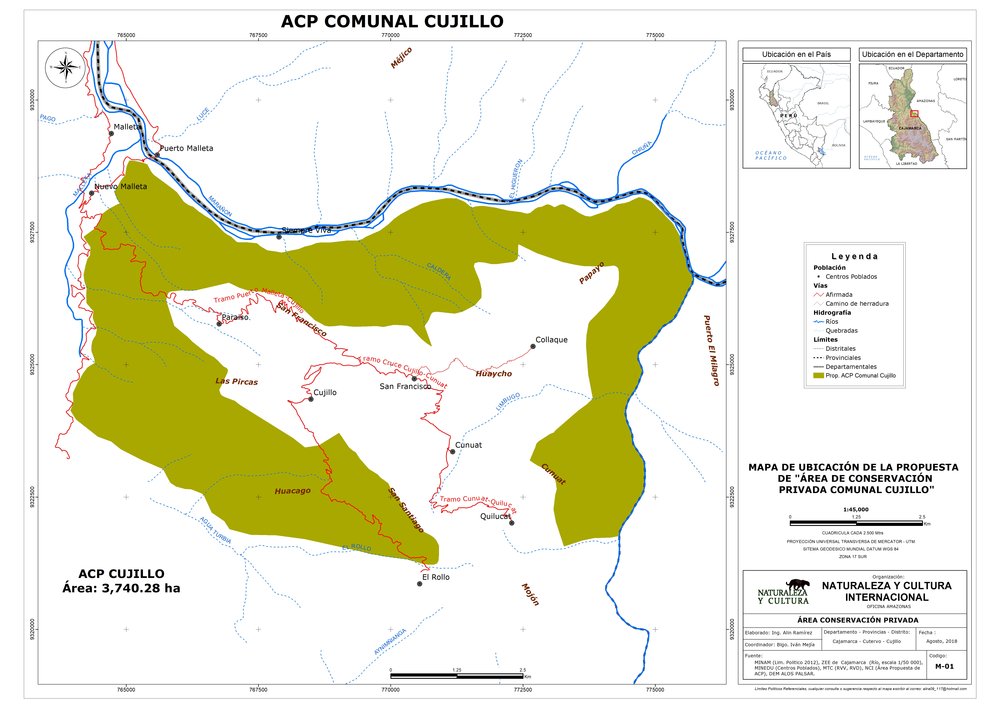 Cujillo will help conserve one of Peru's most unique ecosystems, which has been compared to the Galapagos Islands for its level of endemism. Its dry forests contain flora and fauna of high conservation priority, such as the grey-winged Inca finch (Incaspiza ortizi), the spot-throated hummingbird (Leucippus taczanowskii), and Polychrus peruvianus— a type of lizard that can only be found in three regions in Peru.
Nearby communities depend on its non-timber resources for their livelihoods. Many of the plants found in the area have great medicinal value and can also be useful during times of drought, such as Melocactus bellavistensis, a species of cactus.
In addition to its ecological and social value, Cujillo also has a large potential for tourism. Visitors can enjoy a variety of adventure sports and ecotourism activities in the area, such as river rafting, hiking, and bird watching. An increase in tourism will help boost local economies and provide new employment opportunities for communities. A recent study conducted by Conservation Strategy Fund (CSF) found that protected area tourism in Peru generated $720 million in 2017.
The Andes Amazon Fund congratulates President Martín Vizcarra, Minister of the Environment Fabiola Muñoz, SERNANP, NCI, and the people of Peru for this environmental achievement.
Download the full press release.
Photos: NCI
MAKE AN IMPACT
Learn how we can make an impact in our world together. Donate or get involved by subscribing to our email list: