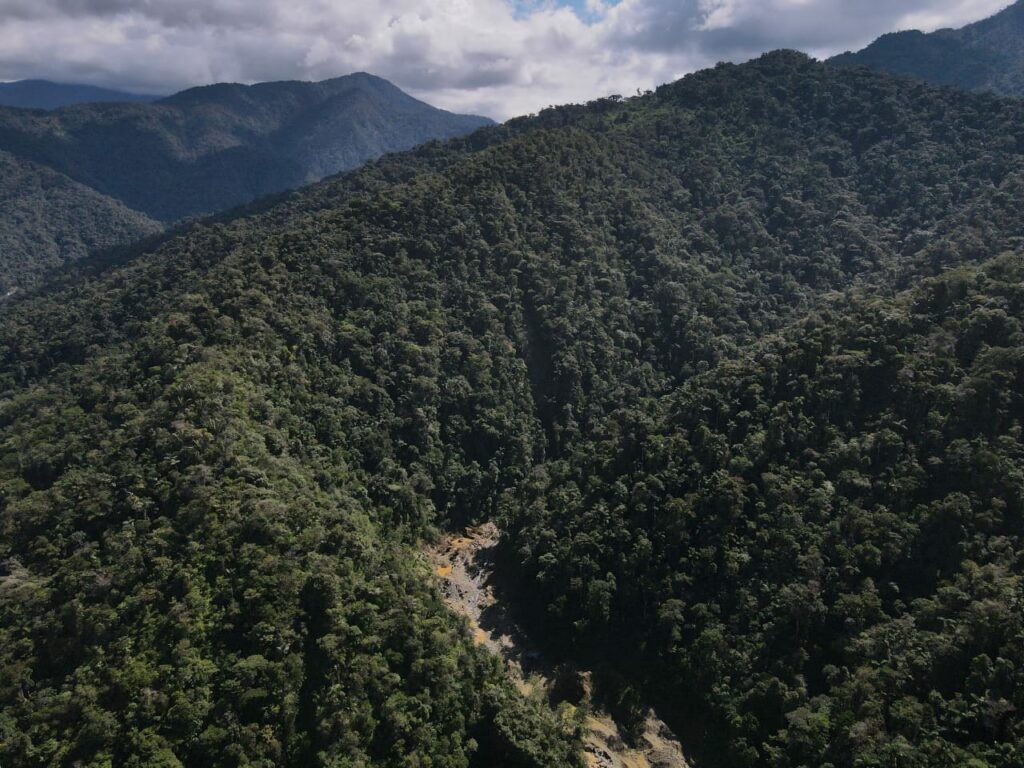 Andes Amazon Fund (AAF) celebrates the creation of the Camanti Sostenible Conservation Concession in the Camanti district of Cusco, Peru. The area protects 38,172 acres (15,448 hectares) of one of the most impressive cloud forests in the southwestern Amazonia, ranging in altitude from 1,800 to 7,200 feet (550-2,200 meters) above sea level. Camanti Sostenible adds important forestland to a conservation corridor of protected areas that include the Amarakaeri Communal Reserve and the Bahuaja Sonene National Park. These provide habitat connectivity for species responding to climate change and further secures the ecological processes and ecosystem services in a region largely inhabited by Indigenous peoples and other local populations.
These cloud forests have a critical role in local climate regulation and water cycles. They act like living sponges for the humidity and rainfall accumulated throughout the Amazon Basin, which then, through a myriad of Amazonian rivers, flows back to the Atlantic Ocean.
Notable species that call Camanti Sostenible home include the giant anteater, giant armadillo, Colombian red howler monkey, Andean bear, jaguar, the black-and-chestnut eagle, and the rare pacarana (Dinomys branickii).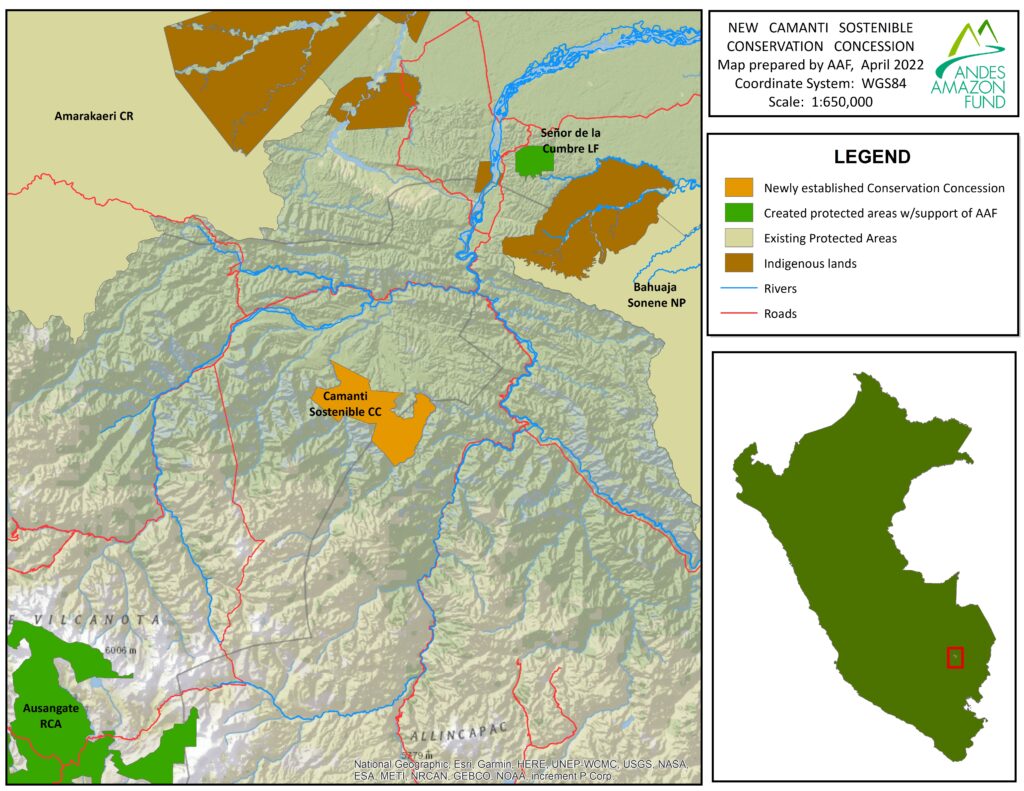 Acknowledgements
We congratulate our grantee Conservación Amazónica (ACCA) and all other local actors, including Mario Ortiz de Zevallos Legundas, President of the Camanti Sostenible Association and staff at the National Forest Service of Peru (Serfor) for collaborating on the creation of this important conservation concession.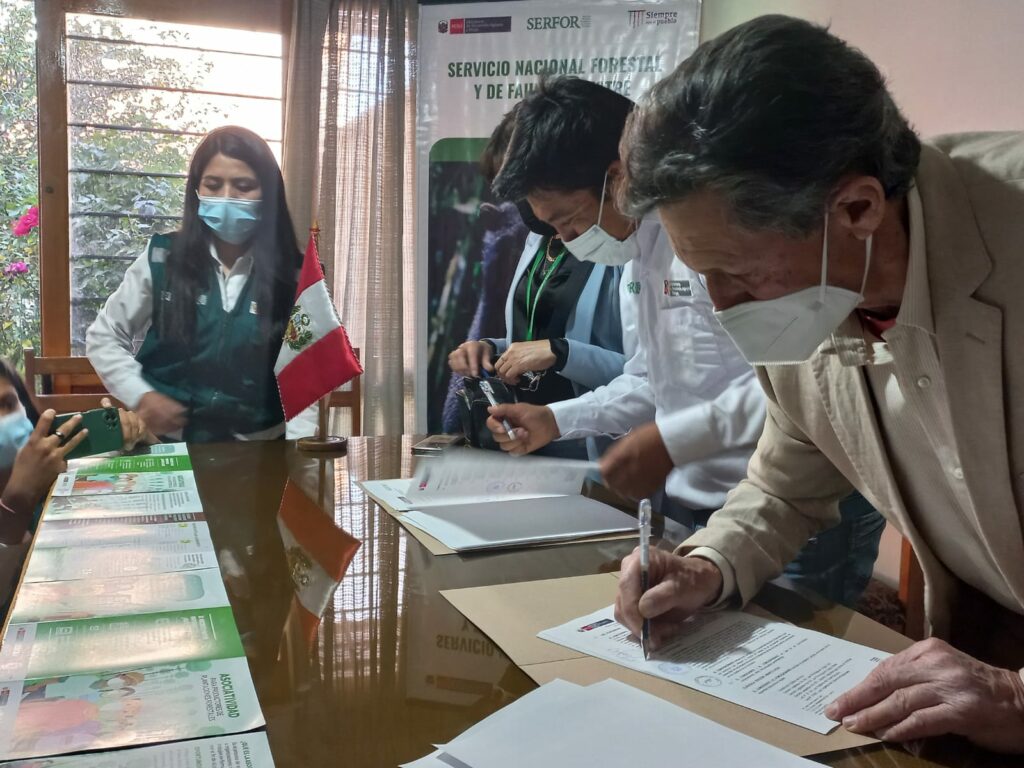 Further reading:
Conservación Amazónica press release – Spanish
What is a conservation concession?
MAKE AN IMPACT
Learn how we can make an impact in our world together. Donate or get involved by subscribing to our email list: