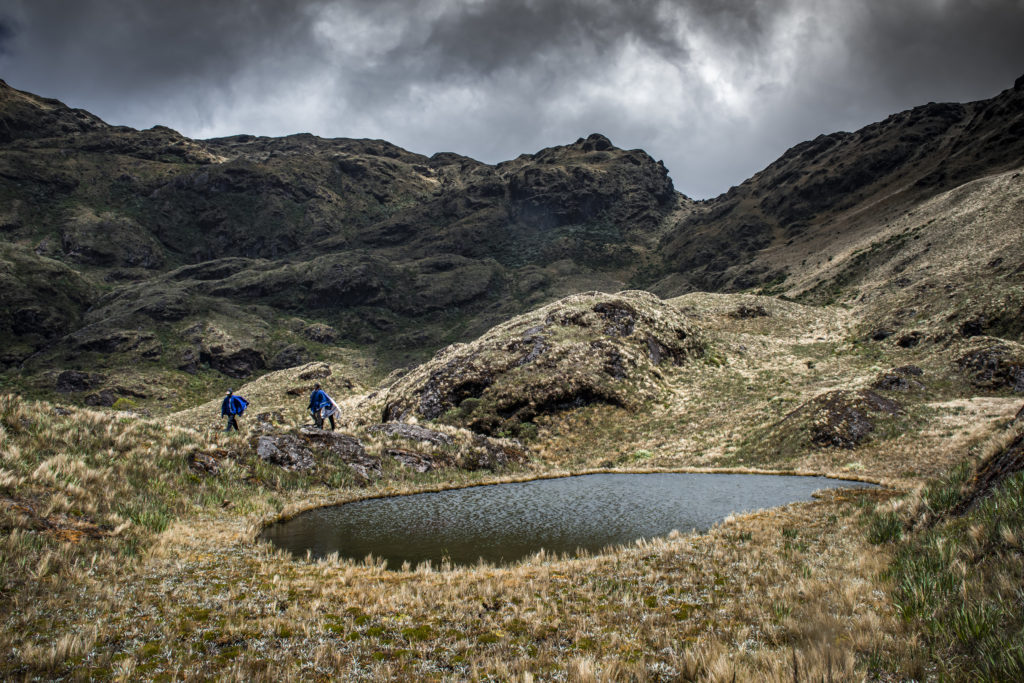 The Páramos y Bosques Montanos de Jaén y Tabaconas Regional Conservation Area, established on May 5 in the department of Cajamarca, Peru protects 77,930 acres of páramo, a unique, high altitude Andean ecosystem important for the provision of water. It is located in the Chamaya and Chinchipe River basins, with an altitude ranging from 4,900 to 12,000 feet above sea level.
The area forms part of an important biological corridor that includes the Yacuri National Park in Ecuador with the Tabaconas Namballe National Sanctuary in northern Peru. Further connectivity is provided through seven private conservation areas managed by campesino communities and the Chaupe, Cunía and Chinchiquilla Regional Conservation Area created with AAF support in 2019. This corridor is of great biogeographical importance, as it constitutes an important tool that promotes the conservation of the flora and fauna that depend on its vast habitat to survive, like the mountain tapir (Tapirus pinchaque) – critically endangered in Peru and of which only 350-375 remain in the country. The mountain tapirs are important seed dispersers and therefore play a key role in maintaining plant diversity. They reside in the unique páramos and montane forests of Northern Peru and Ecuador, yet their habitat has been largely diminished due to deforestation.
The new Jaén y Tabaconas reserve has a rich biological diversity that includes 256 species of birds, 8 species of amphibians, 31 species of mammals, 6 species of reptiles and 519 plant species registered so far. Among these are the Spix's night monkey (Aotus vociferans), the Colombian red howler monkey (Allouata seniculus), migratory birds such as the Blackburnian warbler (Setophaga fusca) and the Swainson's thrush (Catharus ustulatus), and the recently discovered lizard Pholidobolus ulisesi. Plant species include the Podocarpus oleifolius and the Cinchona tree (Cinchona officinalis), the national tree of Peru, also featured on their flag.
Páramo ecosystems and montane forests have the ability to capture, retain and store water from mist and rain, ensuring the provision of water resources to the lower parts of the basin. The new regional conservation area has over 17 streams that lead to the primary rivers of the area, the Huancabamba and Tabaconas. In turn, the conservation of these water resources benefits the surrounding 22 communities with a total of 7,195 inhabitants. These communities farm potatoes, pomegranate, sugar cane, coffee, rice, and corn. With the establishment of Páramos y Bosques Montanos de Jaén y Tabaconas, the ecosystems that are being protected store water during the rainy season, in turn supplying it slowly throughout months of low rainfall, securing water for these local crops during the dry season.
The creation of the Páramos y Bosques Montanos de Jaén y Tabaconas Regional Conservation Area was the result of collaboration between AAF grantee Nature and Culture International and the Regional Government of Cajamarca.
MAKE AN IMPACT
Learn how we can make an impact in our world together. Donate or get involved by subscribing to our email list: