The Andes Amazon Fund is pleased to announce the creation of Vista Alegre Omia Regional Conservation Area in Peru. Established on June 16, 2018, Vista Alegre Omia and Bosques Tropicales Estacionalmente Secos del Marañón are the first Regional Conservation Areas in the region of Amazonas.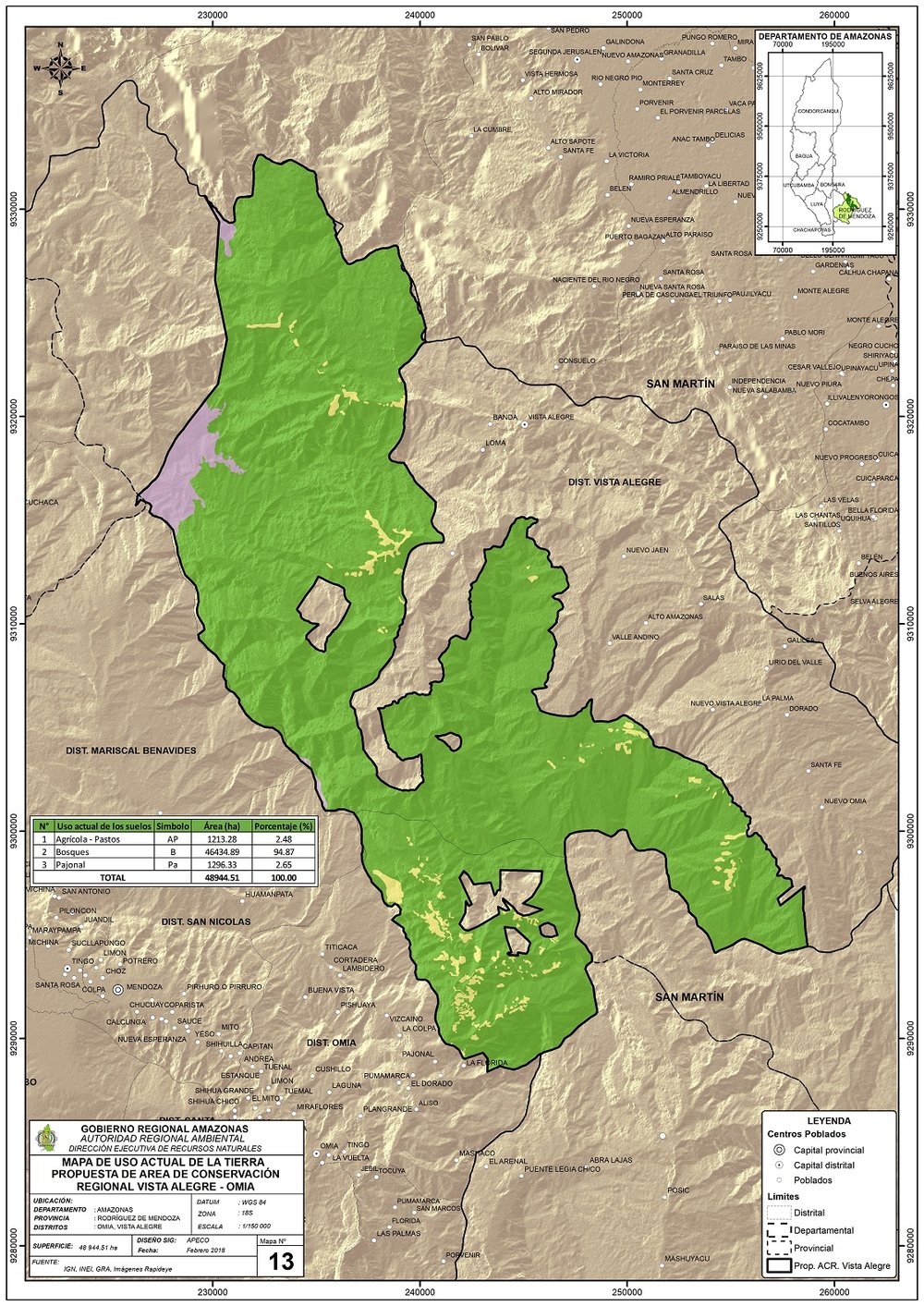 The creation of Vista Alegre Omia was the result of the hard work of local communities, the Amazonas Regional Government, the Peruvian Protected Area Service (SERNANP), the Ministry of the Environment (MINAM), and the Asociación Peruana para la Conservación de la Naturaleza (APECO) with the financial support of Andes Amazon Fund.
"Pristine forest in the mountains of the tropical Andes is increasingly rare. This habitat is one of the most important in the world for conserving rich flora and fauna and for protecting a vital watershed of the Amazon headwaters," said Andes Amazon Fund Executive Director Dr. Adrian Forsyth.
Protecting 120,944 acres (48,945 hectares) of low montane forest, this area will help safeguard one of Peru's most fragile ecosystems. With over 800 species of flora and fauna, it contains exceptional biodiversity such as spectacled bears, yellow-tailed woolly monkeys, and the long-whiskered owlet— a tiny owl that can only be found in northern Peru. Many of these species are listed as critically endangered or threatened by the IUCN, which makes their protection highly important.
By creating Vista Alegre Omia, the Regional Government has also safeguarded a critical source of water for local communities— the Salas, Tonchimillo, and Huamanpata river basins. The forests of Vista Alegre Omia work much like a sponge by gathering rainwater that then flows into these rivers. This ecosystem service helps maintain river water levels, preventing droughts that could severely affect the livelihoods of local people.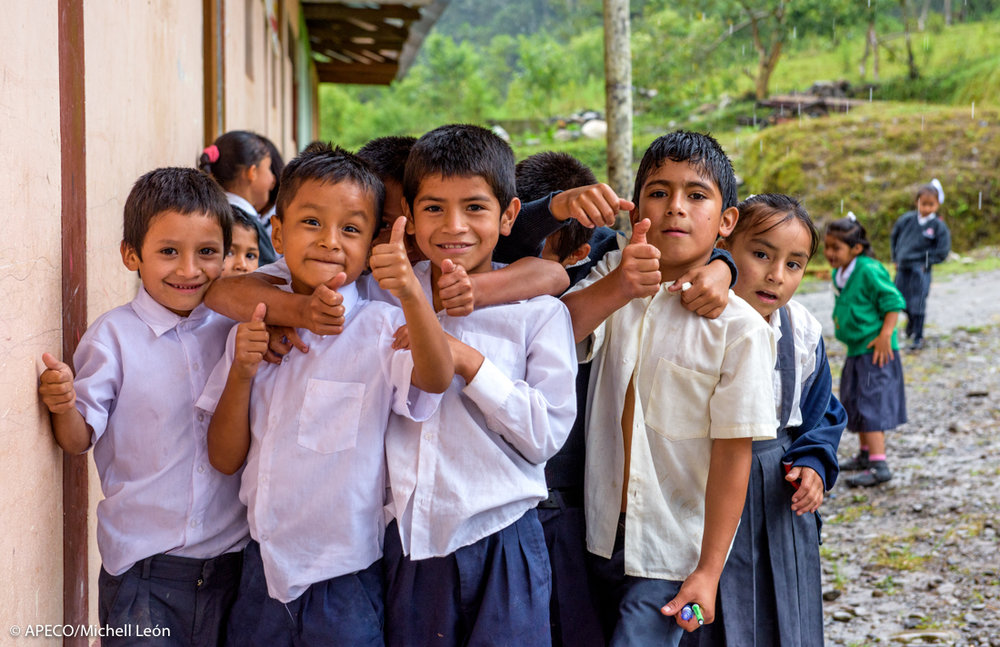 The area is expected to become a thriving tourist destination due to its breathtaking scenery and historical significance. Within the Regional Conservation Area, visitors can see part of the Inca Trail that once connected the legendary empire to a network of roads spanning 24,000 miles across South America.
"By conserving Vista Alegre Omia, the Amazonas region is making a definitive step to ensure a sustainable future. Tourism and other economic activities deriving from the protection of this magnificent forest will benefit the peoples of Amazonas and safeguard its unique biodiversity, which the world admires," said Andes Amazon Fund Program Director Enrique Ortiz.
The Andes Amazon Fund congratulates President Martín Vizcarra, Minister of the Environment Fabiola Muñoz, the Regional Government of Amazonas, SERNANP, APECO, and the people of Peru for this environmental achievement.
Download the press release here.
---
More information:
Agencia Andina: "Amazonas cuenta con dos nuevas áreas de conservación regional"
El Comercio: "Amazonas ya cuenta con sus dos primeras áreas de conservación regional"
Perú21: "Amazonas: Crean dos nuevas áreas de conservación regional"
MAKE AN IMPACT
Learn how we can make an impact in our world together. Donate or get involved by subscribing to our email list: