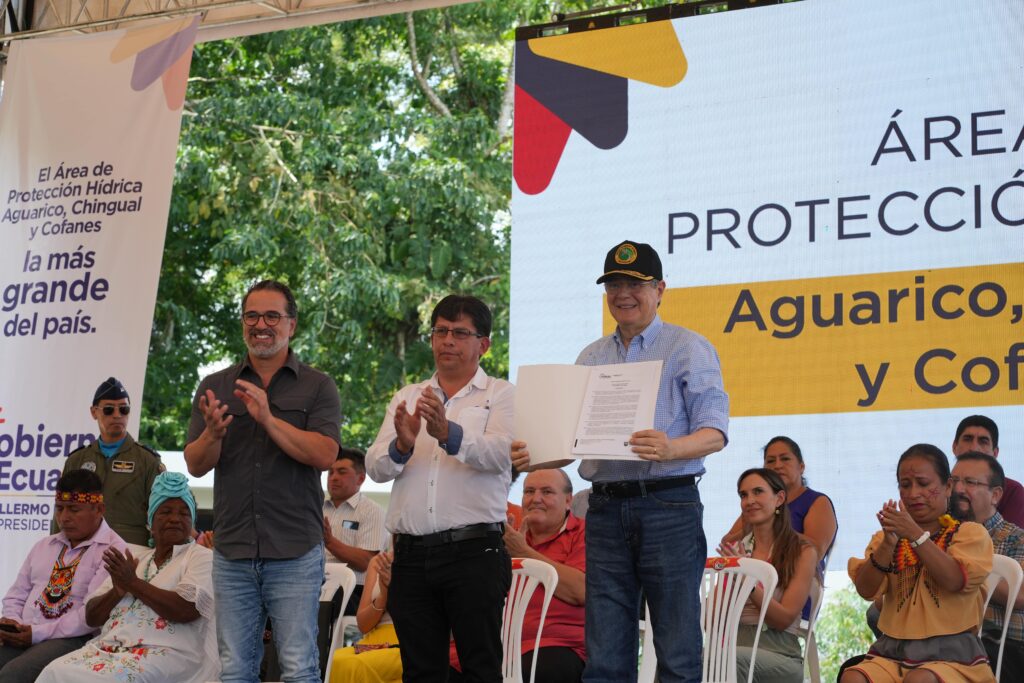 On January 28th, 2023, over 1,000 citizens, community leaders, and politicians, including President Guillermo Lasso, gathered in Ecuador to celebrate the creation of the nation's largest Water Protection Area to date: Aguarico, Chingual, and Cofanes. This impressive reserve spans 249,747 acres (101,069 hectares) in the province of Sucumbíos in the Northern Ecuadorian Amazon. Its establishment will directly benefit over 22,000 people by protecting their water sources from future mining concessions and other potential threats.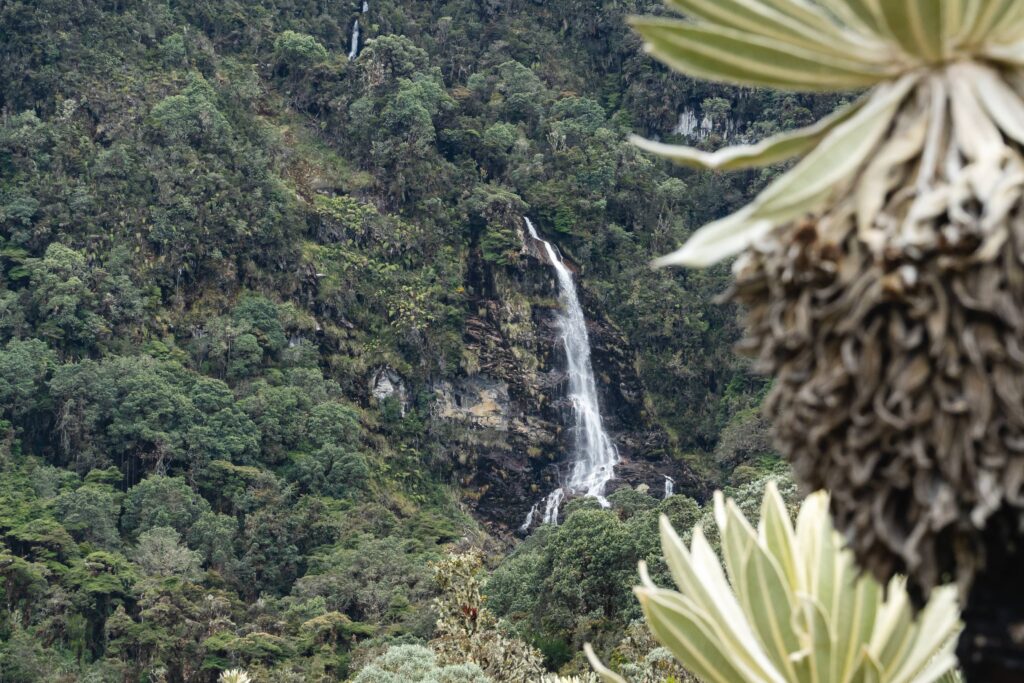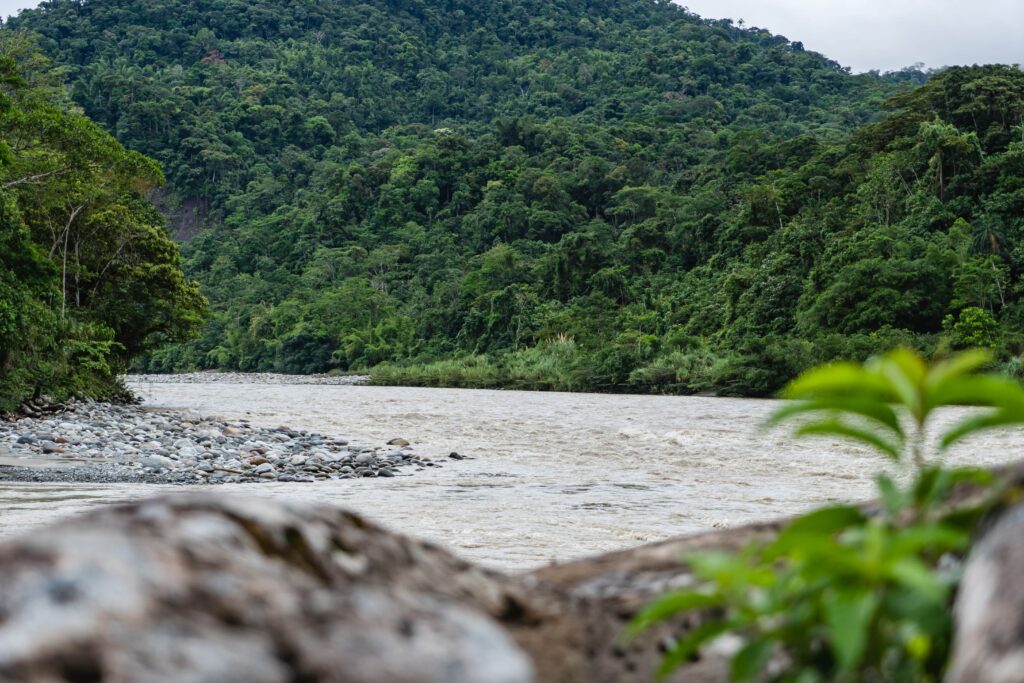 What is a Water Protection Area?
While protected areas conserve biodiversity, ecosystem services, and the natural and cultural heritage of a region, Water Protection Areas (WPAs), called Áreas de Protección Hídrica in Spanish, have the additional goals of conserving water sources and aiding in the sustainable development of communities in the area. They are created when the protection of a water source is declared to be in the public interest for human consumption or food sovereignty. WPAs will be included in Ecuador's national system of protected areas.
Aguarico, Chingual, and Cofanes was a fitting candidate to become a Water Protected Area: the physical and geographical characteristics of the area promote water regulation, food production, habitat maintenance, nutrient transport, water purification, recreation, and other ecosystem services that benefit adjacent communities.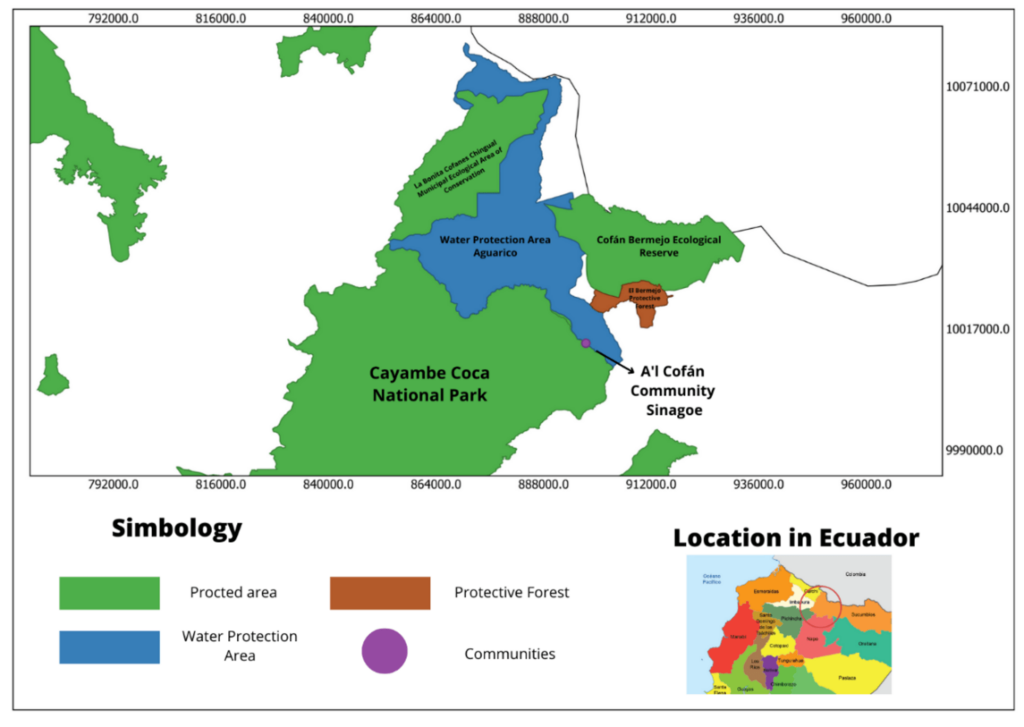 A Diverse Biological Corridor with over a Thousand Species
The WPA contains an extensive altitudinal range, spanning from 3,934 to 11,398 feet (1,199-3,474 meters), and includes a unique diversity of ecosystems. From high altitude paramos, evergreen montane forests, and foothills, Aguarico, Chingual, and Confanes contains a rich diversity of flora and fauna. So far, 328 species of birds, 147 species of mammals, and 605 species of plants have been registered in the WPA. Several of these species are endangered, and many are endemic to the tropical Andes, such as the Andean Bear and the Andean Tapir.
The area additionally functions as part of a larger biological corridor, connecting four protected areas: Cayambe-Coca National Park, La Bonita Ecological Conservation Area, Cofán Bermejo Ecological Reserve, and El Bermejo Protective Forest. Biological corridors are crucial for the survival of many species— they reconnect fragmented and isolated populations, increase food sources, provide cover, and decrease the chance of predation.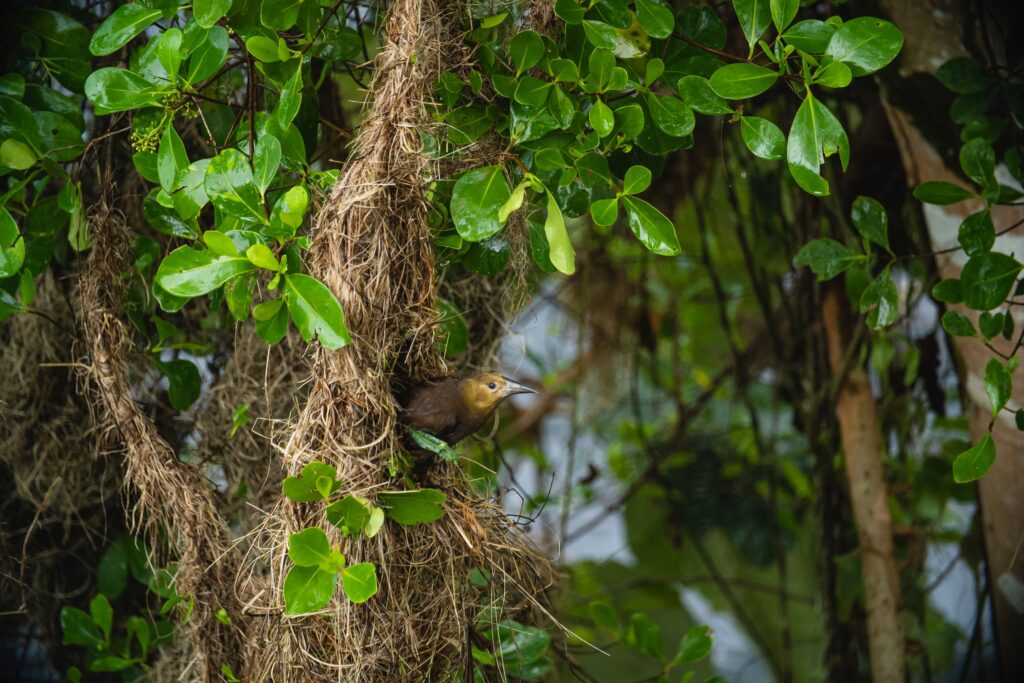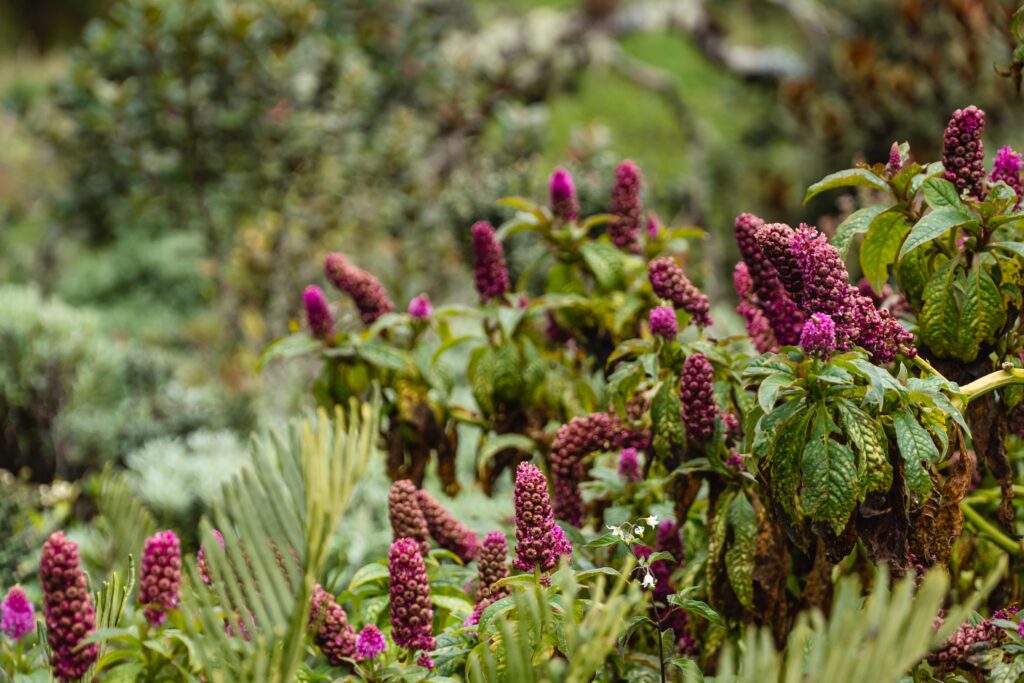 Sounding the Alarm
In 2017, the A'i Cofán of Sinangoe Indigenous Community became aware of over 50 new mining concessions in the upper part of the Aguarico River, which they rely on as their primary water source. In 2018, the community presented a petition to protect their river and revoke the mining concessions, led by two young community members of the A'I Cofán community, Alexandra Narváez, and Alex Lucitante. The two received the 2022 Goldman Prize for their role in the movement to protect their water rights. After years of collaboration with various government agencies and The Nature Conservancy, the Aguarico, Chingual, and Cofanes WPA was born.
"[Establishing the Water Protected Area] has been a participative process, which guarantees sustainability," says Mary Paucar, from the Ecuadorian Ministry of Environment. Indeed, local communities were an integral part of the creation of the WPA and will continue their involvement as management and sustainable development plans are solidified in the area.
The WPA's creation will contribute to Ecuador's goal of establishing 701,780 acres (284,000 hectares) of Water Protection Areas throughout the country by 2025.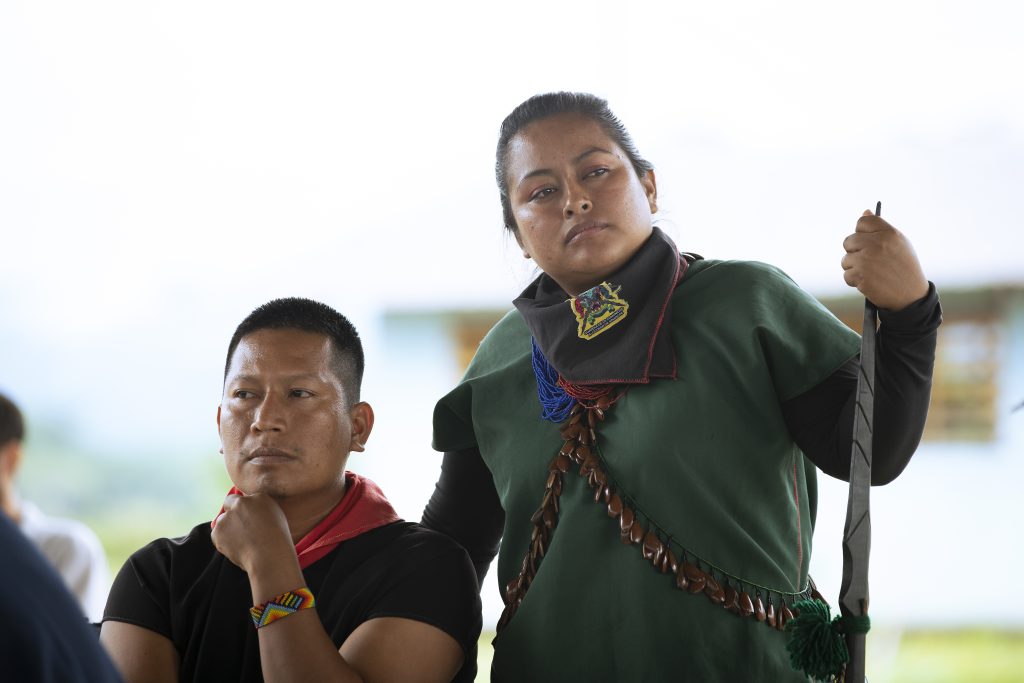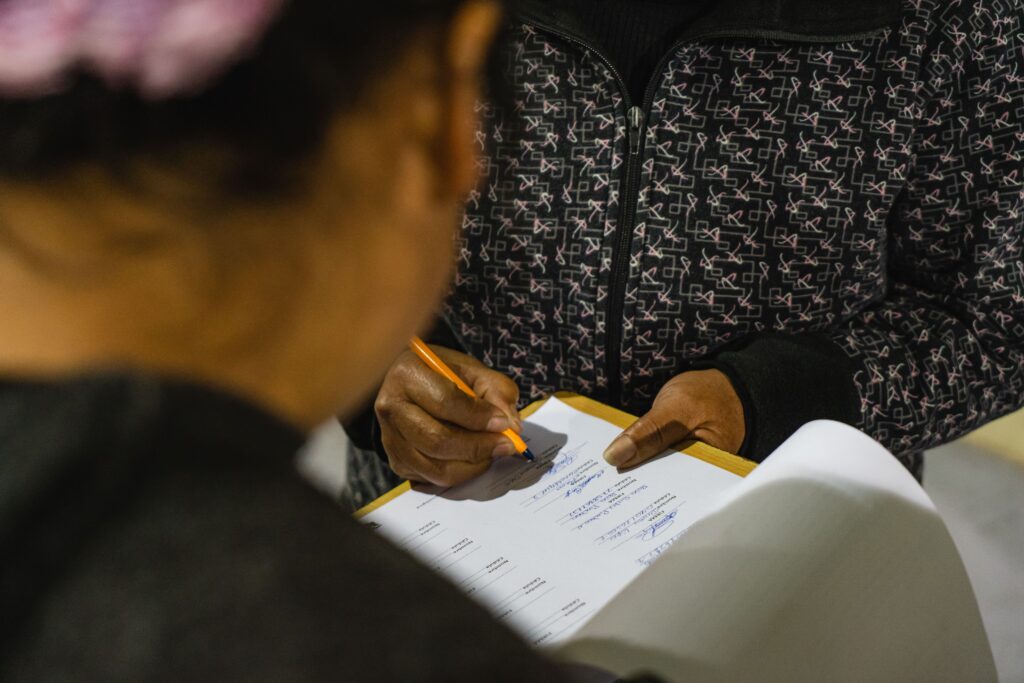 Acknowledgments
The Aguarico, Chingual, and Cofanes Water Protection Area was made possible by years of collaboration between several government agencies, particularly the Ecuadorian Ministry of Environment (MAATE), the A'i Cofán of Sinangoe Indigenous Community, and The Nature Conservancy. The Andes Amazon Fund's financial support for this project was generously provided by the Wyss Foundation and by Art into Acres via Re:wild.
Learn more by reading: "Ecuador Shows What Freshwater Ecosystem Protection Looks Like" by our partners at TNC.
MAKE AN IMPACT
Learn how we can make an impact in our world together. Donate or get involved by subscribing to our email list: