This past year, Andes Amazon Fund (AAF) and our partner organizations worked tirelessly to protect wilderness areas and Indigenous lands. In spite of the challenges due to the pandemic, we achieved some remarkable successes.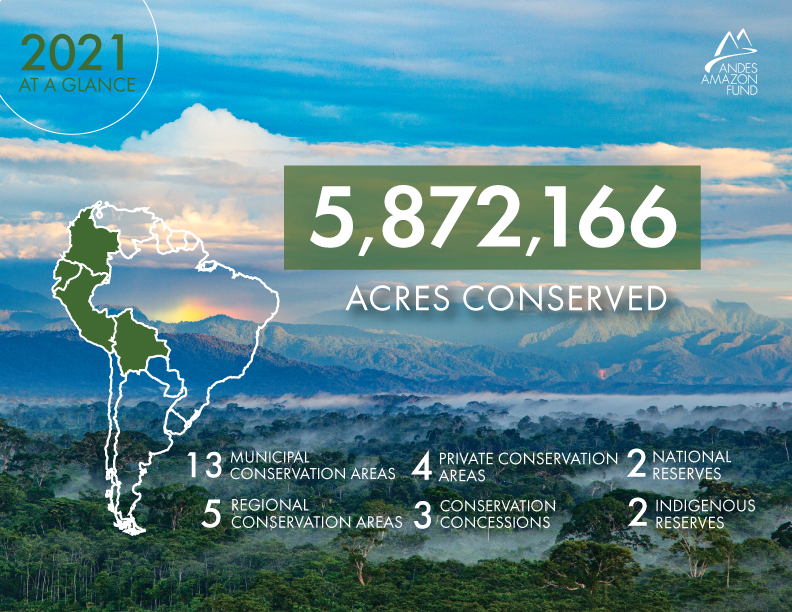 More than 5.8 million acres (2.4 million hectares) received new legal protection with AAF support in 2021, bringing the total area with new legal protection with our support to 27.6 million acres since our inception in 2015. Some highlights below:
Peru made great strides in 2021 with the establishment of five conservation areas at the regional level, two Indigenous Reserves, (which we highlighted in our last update), and the new Illescas National Reserve, home to the only known coastal nesting site of the vulnerable Andean condor.
In Bolivia, our partners coordinated with local governments and communities to establish 9 protected areas at the municipal level totaling more than 3.4 million acres. These include the Bajo Paraguá Municipal Conservation Areas in the vulnerable Chiquitano forests and two new protected areas in Potosí that are home to the Andean guanaco, considered critically endangered in Bolivia.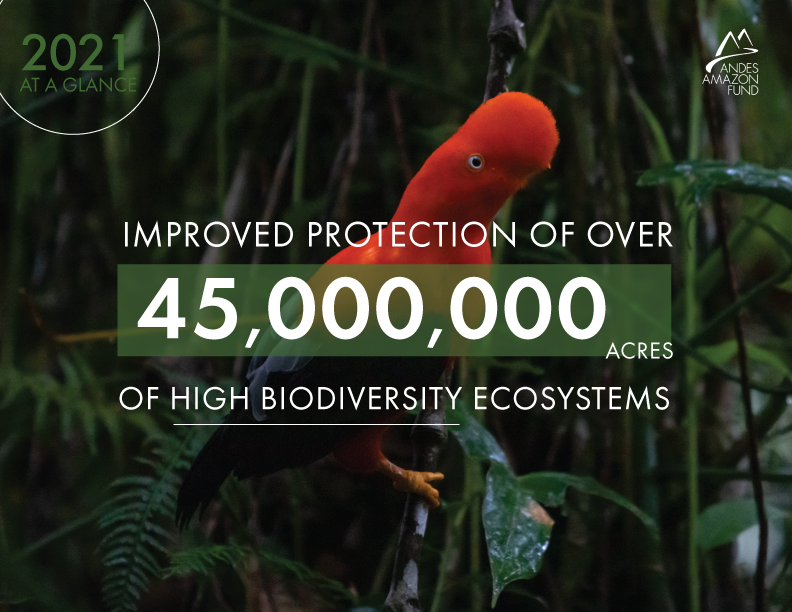 A significant part of AAF's work to secure safe havens for biodiversity is to take steps to ensure the effective management of protected areas so that they are made to last. In 2021, our work with partners across the Andean Amazon countries helped 37 new and existing protected areas covering more than 45 million acres (18.2 million hectares) develop governance tools such as management plans and form committees to support implementing those plans. Our efforts also helped ensure sufficient patrolling and monitoring capabilities to safeguard wildlife and the ecological function of these areas.
Impact Report
MAKE AN IMPACT
Learn how we can make an impact in our world together. Donate or get involved by subscribing to our email list: